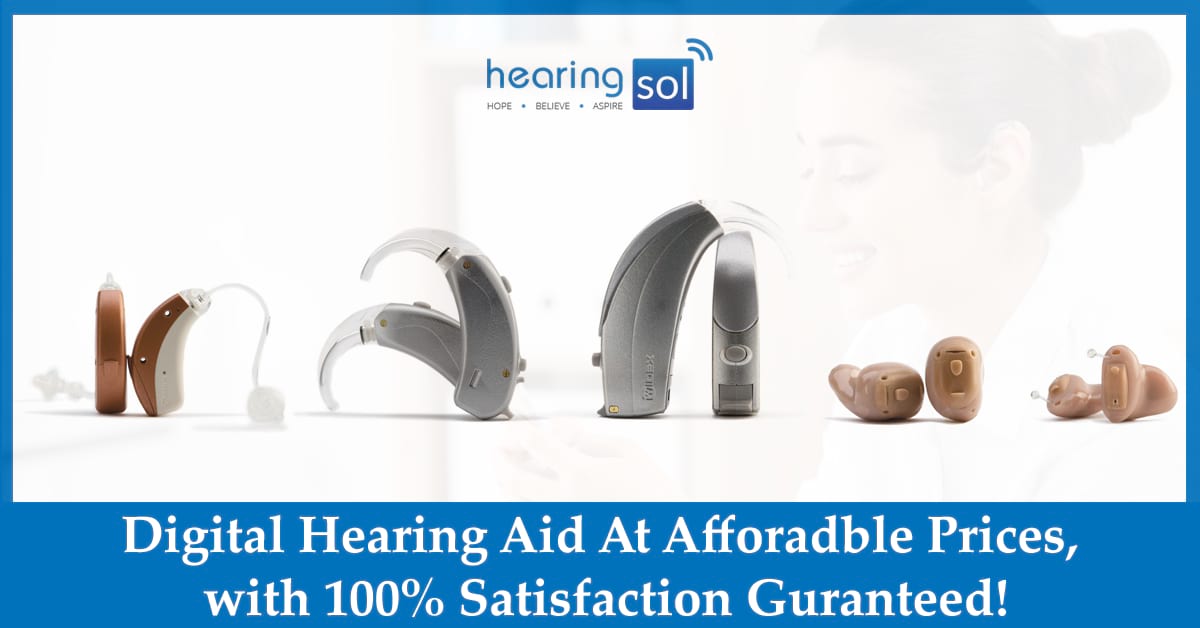 Invisible in the canal hearing aids (IIC) is the tiniest form of hearing aids that fit very deeply in the ear canal. It is a part of canal hearing aid and it is computerized digitally programmable. These are the most suitable hearing aids which are designed specifically for moderate or mild hearing loss with the large ear canal. People these days prefer the tiniest aids and IIC provides them exactly that.
It is always best to talk about your own individual requirements with an audiologist or hearing care professional (1800-121-4408) to make sure you are using the right hearing aid.
Visually, they are the size of a raspberry and fit smoothly into your ear. It won't be wrong to call them the finest finished product of today's age. From its looks, design, and performance everything serves perfectly to customer requirements. IIC hearing aid is specially designed to promote better hearing.
Features of IIC hearing aids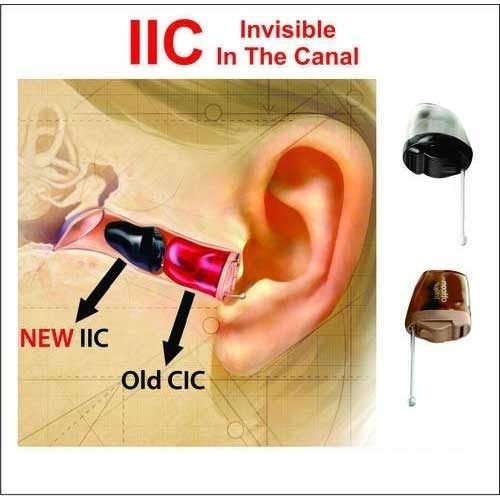 The impression is turned into a 3D computerized rendering. From there, each hearing aid component is "virtually" positioned, in order to create the tiniest finished product possible. Then, your hearing aid is built and delicately sculpted until it matches the contours of your ear canal.
These hearing aids have fitted extraction cords to insert and remove from the ear. IIC hearing aids house size 10 (Yellow) battery. The typical lifespan of a size 10 battery is between 3-5 days, but this can vary depending upon the number of hours per day the hearing aid is worn, the severity of hearing loss and the technology level of hearing aid.
It has the following features :
Custom design as per individual
Completely invisible
User-friendly
Longer working life
2 years international warranty
Benefits of IIC Hearing aids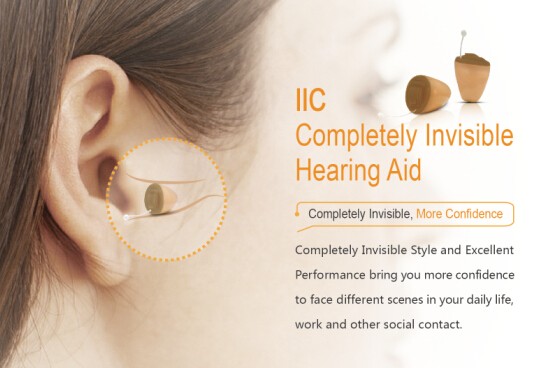 It reduces the sensation of 'occlusion' (e.g. hearing your voice louder in your head as if it's trapped inside) which can sometimes occur when IIC hearing aids fit in the outer cartilaginous portion of your ear canal. This is because unlike the cartilaginous portion, the bony part of the ear canal doesn't internally vibrate as much when you talk.
It is of the miniature size and has an invisible appearance. It is custom-made for you and is totally invisible from outside. Their size not only makes them comfortable but also invisible in the sense that it is hard to make out whether a person is wearing them or not.
The microphone located in Invisible In Canal (IIC) hearing aids helps in using the telephone. It also helps in the preservation of the natural acoustics provided by the external ear (pinna) that help with localizing the direction of sound from in front and behind you.
Best Invisible in the Canal (IIC) Hearing Aids 2019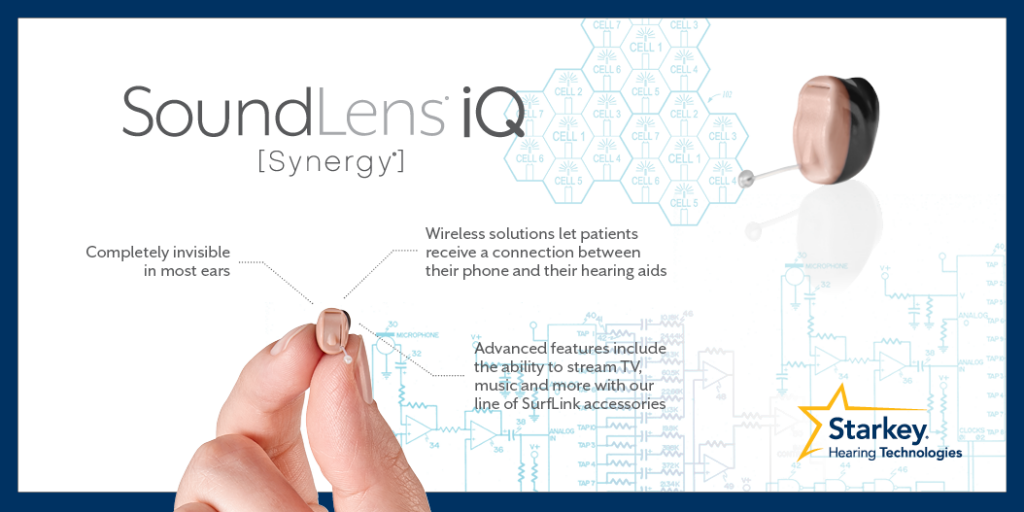 The hearing aid manufacturers like Phonak, Starkey, Resound, Oticon, Widex, Unitron provide the best and the latest invisible in canal hearing aids. As a result of new micro-components being designed and the use of the latest 3-dimensional computer aided design and 3D laser printing technology IIC digital hearing aids are now being made smaller than ever before and also more precise fitting results.
Following are the best IIC Hearing Aids 2019
Starkey Soundlens iQ Synergy – Starkey Otolens is the first IIC hearing aid made by Starkey. It shows high performance with excellent feedback suppression. It comes in 5 faceplate color options.
GN Resound LiNX-3D IIC – Resound has ultimately come up with a great discreet option that offers good sound processing, good feedback suppression, reliability, and discreet results.
Phonak Nano – Invisible in canal hearing aids – It is very small and now incorporates a push button in the battery door for extra programmes without sacrificing on size. The Phonak Nano is available in 3 technology levels and 5 faceplate colors.
Signia Insio IIC (formerly Siemens) – It uses the latest Nx chipset the Insio IIC has up to 48 sound processing channels which give excellent speech clarity and feedback suppression.
Unitron Micro IIC / Invisible hearing aids – It is made on the same production line as the Phonak Virto Nano, using the same technology and the same people, and even the same chipset! The difference is in the programming of the chipset.
Oticon IIC – Invisible hearing aids – They are now available in their latest OPN and SIYA hearing aid range, and are smaller than ever before using micro-component sets. Oticon IIC's comes in 5 faceplate color options which makes these IIC's an excellent choice for smaller ears.
Widex Menu IIC Hearing aids – It uses one of the fastest chipsets on the market giving excellent sound fidelity, often referred to as the Widex sound.
How much IIC hearing aid cost?
The price of invisible hearing aids will range from around Rs 68,963 per hearing aid for an entry-level hearing aid, to Rs 2,06,889+ per hearing aid for the most advanced invisible hearing aids available.
Price of IIC may vary as per different models and company. It ranges from approx. Rs.56,000 per unit up to Rs. 2,50,000 per unit.
For making any type of canal, hearing aid manufacturers need an individual's custom ear impression. Without individuals custom ear impression made canal aid can alter listening.
Limitations of IIC Hearing Aids
Invisible in the canal hearing aid is not so much power due to its less receiver size.
It contains a single omnidirectional microphone that is sensitive to sounds. Therefore they may not work properly in the presence of background noise. Therefore, if you are wearing IIC hearing aid in the subsequent noisy environment, you won't be able to hear properly.
Ear anatomy is one of the common limitations of this hearing aid as your ears must be of certain shape and size in order to fit IIC hearing aid properly in your ear canal.
It is not appropriate for those who have a vision impairment and manual dexterity.
It doesn't provide the option of telecoil. Some manufacturers offer wireless IIC hearing aids which are slightly larger in size.
Earwax may accumulate inside the microphone port, which is located inside the ear canal. Thus it requires proper maintenance and care and is susceptible to damage.
Due to its limited space, the small ventilation hole may increase the chances of occlusion effect (hearing of internal sounds).
Invisible in canal (IIC) hearing aids have smaller surface area. Thus it will lead to :
If you wish, you can purchase the latest hearing aids at HearingSol. Need any help with Hearing Aid Devices? Call us 1800-121-4408 today, book an appointment for a FREE consultation.