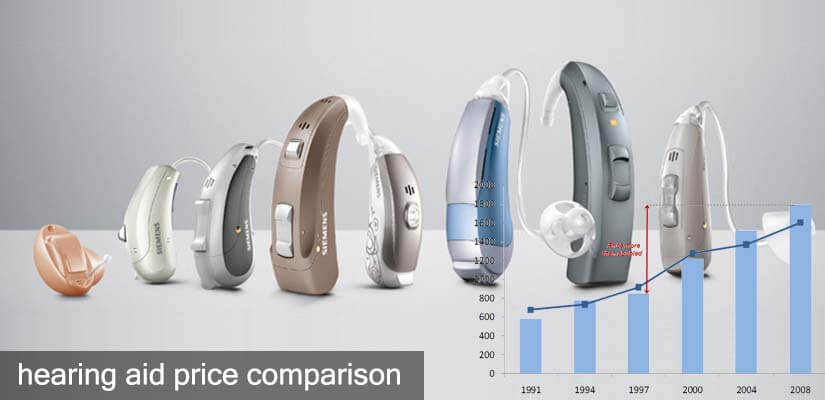 There are various type and style of hearing aids available in the market. So defining an exact hearing aid price range for all categories will not be appropiate. The various manufacturer or brands not retail the price of any product. It varies according to brand specific style and high-tech features you choose.
However, to get the accurate cost, it is necessary that you research more about hearing loss and your needs. You can also get help with your audiologist. They can help to find more information about the different type of ear machines and their price list.
When you decide to buy hearing aids, it's important to be sure the hearing aids cost and time spent are well worth it. The companies come with a lot of promise, but you need to be careful before purchasing a one for yourself. These days a wide price range of digital hearing aids are available in the market and all of these have different features and designs. In order to get the best experience, choose the one which is right for you. But before choosing the right one, it is very important to know that your time and money spent is worth it.
What goes into the cost of making a hearing aid?
As suggested by some critic, a hearing aid shouldn't cost more than a laptop or computer. After all, both these devices contain the parts and technology to process information. But ear machines are much smaller as compared to a laptop or computer. However, the objection arose is quite misleading.
The technology within the machine is both sophisticated and subject to constant improvement. The cost of hearing aid adds product charge as well as a service charge of professionals that go along with the hearing aid fitting. Simple analog hearing aids consist of the following parts:
Microphones
They are a highly important part in hearing aids which carry the sound wave from the environment and converts them into the electrical signal. Its costs range from $15 to $50, which is easily available with the efficient cost then, what does hearing aids constitute which is so costly?
Microphones
Amplifier
It amplifies the electrical signal received by microphones and increases the power of the signal. It cost $0.15 to $50.
Amplifier
Receiver
The main function of a receiver is to convert digital signals in the form of vibrations which are passed through the inner ear up to the brain. It ranges from $10 to $50.
Receiver
Hearing aid battery
These are the most required part, as the device needs the power to be operated and battery provide that power. They come with different shape and power for different types of hearing aids. It ranges from $5 to $25.

As you can see these parts are not highly expensive then why the hearing aids are so costly when they are made with the parts of so minimal cost? The average production cost of hearing aids should not be more than $200 – $500 so why are they expensive? Well, a good amount involved in manufacturing hearing aids consists of research and development (R&D). Millions of dollars and countless man-hours are spent making these devices suitable for people's needs. The hearing aid will be more comfortable and effective.
Thanks to researchers that today's hearing aids are digital and have more features such as directional microphones. They focus on sounds aimed directly at the wearer. Tech-focused hearing aids can be connected to your television or smartphone for being more effective. We can see the great advancement in the hearing aid technology by some of the recent live examples.
Factors affecting the hearing aids cost
People need an ear machine with enough sound power to their hearing loss level. Hearing professionals recommend you a hearing device on the basis of your lifestyle and degree of hearing loss. Like you are a socially active person or working in a crowd and noisy place. In such a case, you need an excellent noise reduction technology ear machine.  So the main factor that affects the digital hearing aid price is the technology and features being used in it.
Whatever we use today, its cost factor depends on technology & availability of that resource. In hearing aid, everything is constant, being technology and feature variable which decide the overall cost of these ear machine price. This is the main reason why the cost of these devices has inflated in past years.
Nowadays manufactures tries to provide customizable Hearing Sol that features discreet, comfortable products designed to meet each individual's hearing loss needs. They are working hard to make ear machines that meet a customer need and their budget. The selling price of these devices includes professionals fees and administrative salaries.
There are so many reasons that impact the increasing price of hearing aids. Some of them are:
Cost of Audiologist Visit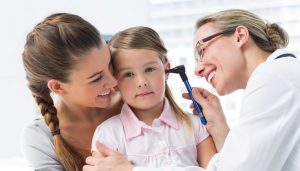 A lot of different costs need to be covered by the Audiologists and other hearing healthcare professionals with the selling price of hearing aids. Paying to purchase the hearing aids from the manufacturer is the First and foremost thing done by them. They also incur overhead, including rent, training, personnel salaries, marketing, and the purchases of high-cost hearing testing machinery which needs to be replaced every few years.
The most important offerings for hearing health professionals include in the hearing aid price are of additional services as well as customization. Your hearing aids do come with free cleanings, adjustments, and even hearing health checkups for the hearing aids' entire lifespan, in some cases.
The Health professional will weigh all the factors to find the solution that works best for your needs. Get your hearing assessed by a private provider and allow them to order, fit, and program your hearing aids to make you more satisfied with your devices and more engaged in the world around you. It will also be a smart and responsible investment about which you can feel ensured. This is so because that investment will be of high quality, protected, and built to give you everything you need.
Sizes and style of digital hearing aid
Cost depends on size and style of hearing aids such as Completely-in-the-canal (CIC), Invisible-in-the-canal (IIC), In-the-Canal (ITC), In-the-Ear (ITE), Receiver-in-the-Canal (RIC), Behind-the-Ear (BTE). Most of the hearing aids are small and unnoticeable.
Level of technology
Price of hearing aids depends on three levels of technology such as basic, medium and premium.
Basic -It improves speech compression at home and have features of digital sound processing, feedback cancellation, up to four hearing programs are available.
Mid-Range -It has additional features at improving your listening in complex situations and have all features of basic level and also have wireless connectivity(with TV and telephone ), adjustable speech recognition and enhancement, directional hearing.
Premium -It has the best performance It contains all features of mid-range and also has the widest range of color and design, automatic 360-degree hearing, automatic adjustment according to environments.
Features of aids
Price of hearing aids depends on these features such as Feedback Cancellation (Whistling), Multi-Memory Settings, Telecoil (Phone Connectivity, Etc.), Directional Microphones, Wireless Technology, Data Logging, Bands, and Channels.
Brand of hearing aids
There is a lot of brands and manufacturer are available in the market they have a wide range of prices such as Oticon, Phonak, Unitron, Starkey, ReSound, Widex, Signia, Sonic, Rexton, Lyric.
Research and Development, High-end Technology Factors
It is known that Research and Development cost experience on the hearing aids is so high. It is finally borne by the hearing-aid patients. Additional investments also incurred where technological advancements, signal processors etc have been established.
Another important attribute that causes in increasing the price of a hearing device is the manufacturing of hearing aid type. And it also includes depth and the range of the hearing problem.
Private healthcare provider role in the high cost of hearing aids
There are some other causes also which result in the high cost of ear machines i.e., product purchased from a private healthcare provider. In this condition, Audiologists and other healthcare professionals are involved. They carry different costs associated with a selling price of a hearing aid machine.
First, they have to pay price to manufacturers. Then there are expenses, that includes training, salaries of the staff, product testing, etc. Additional services also experience i.e., free of cost cleaning, adjustments and repair, hearing health check-ups and so on.
Big Retailers Role
Another factor which plays an important role are the big retailers. They sell you listening devices either online or in-person. In such a framework, professionals are those who help with fitting the hearing aid. It might not be working properly because of additional expenses paid by patients. While buying a product online through discounted price channels, patients should buy it from the store. In case, the patient who wants the hearing device at a discount price, may not be as per their needs.
Hearing aid Price Comparison
Cost of Single Vs Pair Hearing aid
In case you are using a single hearing machine than the average price paid for a single hearing machine is $2372. You will be surprised to know to buy a hearing machine in a pair at an average unit price of $2,372 will cost you less compared to buying a single hearing machine at an average unit price of $2560.
| | |
| --- | --- |
| Hearing aid purchased | Average unit price |
| Single hearing aids | $2560 |
| Pair of hearing aids | $2,372 |
Hearing aid Price depending on the technology level
All those people who purchase higher end hearing devices found to be spending more than the average price. The higher-end hearing device is available at an average price of $ 2,651 per hearing device whereas low-end hearing devices are available at around $1000 less, at about $1,604 per device. Also, Mid-range hearing machines are available at around a price of $2,063 per device.
The price of hearing aids is differed to assist anyone with mild to severe hearing loss. Each package includes the excellent aftercare service, warranty documents, free batteries, as well as many other benefits. Brief price comparison has been described below.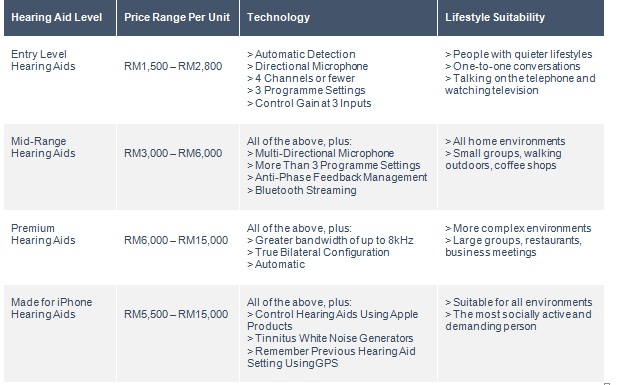 Hearing aid Price comparison according to brands
| | | |
| --- | --- | --- |
| Model | Type | Price (INR) |
| Virto Q 90 nano | ITC | 2,54,000 |
| Bolero Q 90 M(IP 67) | BTE | 2,38,000 |
| Bolero Q 90 SP | BTE | 2,38,000 |
| Bolero Q 90 P | BTE | 2,38,000 |
| Naida Q 90 UP | BTE | 2,03,000 |
| | |
| --- | --- |
| Pocket Models | Price (INR) |
| VITA 118 | 2290.00 |
| Pockettio MP | 3790.00 |
| BTE Touching | 6990.00 |
| LOTUS 12 P BTE | 7390.00 |
| ITC LOTUS 23 | 12990.00 |
| | | |
| --- | --- | --- |
| Models | Type | Price (INR) |
| Bravo B2 | BTE | 13000.00 |
| Bravissimo BV-8 | BTE | 20000.00 |
| Real RE-9 | BTE | 30000.00 |
| Flash FL-CIC | CIC | 40000.00 |
| Bravo B32 | High Power BTE | 20,000.00 |
| | | |
| --- | --- | --- |
| Models |  Type | Price (INR) |
| Wi Series i110 | CIC /  ITE /ITC | Rs 217000 |
| Wi Series i110 | CIC / ITE Exp New /ITC | Rs 232000 |
| Wi Series i110 | RIC AP | Rs 218000 |
| Wi Series i110 | RIC | Rs 213000 |
| | | |
| --- | --- | --- |
| Models | Category | Price (INR) |
| VEA 3 60-DI MINI BTE OPEN/CLASSIC | Mild to Severe | Rs 33995 |
| VEA 3 80-DVI POWER BTE | Mild to Profound | Rs 35995 |
| VEA 3 30-DP ITC | Mild to Severe | Rs 36995 |
| | | |
| --- | --- | --- |
| Model | Type | Price (INR) |
| Grove 24 channels | Micro CIC | Rs 2,50,000 |
| Flip 100 | RIC | Rs 2,49,900 |
| Pearl 24 channels | RIC | Rs 1,79,900 |
| ION 400 Standard | Open Fit | Rs 1,70,000 |
| | | |
| --- | --- | --- |
| Model | Type | Price (INR) |
| Allegro | X-BTE | Rs 18,900 |
| Arriva | CIC | Rs 24,900 |
| Avero | IS-ITC | Rs 14,900 |
| VICO | Power CIC | Rs 30,900 |
| | | |
| --- | --- | --- |
| Model | Type | Price (INR) |
| GO PRO D VC | BTE | Rs 16,500 |
| SWIFT 90 + POWER | BTE | Rs 14,000 |
| GET D P | ITC | Rs 18,000 |
| DUAL M5 D 4000 | RITE | Rs 25,000 |
| | | |
| --- | --- | --- |
| Model | Type | Price (INR) |
| AVIO 5 570 | BTE | Rs 90,000 |
| AVIO 3 330 | ITC | Rs 31,500 |
| SHARE 1.2 | CIC | Rs 25,000 |
| Trimmer | BTE 273 | Rs 7,900 |
| | | |
| --- | --- | --- |
| Model | Type | Price (INR) |
| Digitrim 12 | ITC, CIC | Rs 11,990 |
| Aurora 4 PRO | ITC, CIC | Rs 25,990 |
| Aurora 2 | ITC, CIC | Rs 15,990 |
| Digitrim 23 | ITC, CIC | Rs 13,990 |
| | | |
| --- | --- | --- |
| Model | Type | Price (INR) |
| CHRONOS 9 | Nano RITE | Rs 1,90,000 |
| CHRONOS 5 Power | CIC | Rs 80,000 |
| VERAS 9 | ITC (Dual Mic) | Rs 2,00,000 |
| VERITE 9 | RITE | Rs 1,80,000 |
| | | |
| --- | --- | --- |
| Model | Type | Price (INR) |
| ALPS TURBO E | CIC | Rs 11,500 |
| Turbo E | ITC | Rs 12,000 |
| DigiHear Xtra | BTE | Rs 28,500 |
| Dyana | RIC | Rs 1,40,000 |
| | | |
| --- | --- | --- |
| Model | Type | Price(INR) |
| N Stride M 800new | BTE | Rs 1,35,000 |
| N Moxi Kiss 800 | RIC | Rs 1,25,000 |
| MAX 20SP | BTE | Rs 1,00,000 |
| N Moxi Dura 700 | RIC | Rs 75,000 |
Price comparison depending on the place of Purchase
While purchasing hearing devices from different sources such as audiologist clinic, or ENT office, you find a change in prices of hearing devices. From any source you purchase, you find an average paid price above over around $2500. On the other hand prices at hospital clinics and the university was a bit less at around $2432. Also, the at Cosco the average price paid was found to be less around $ 1200.
The purchases you do online was surprisingly lower than Costco at near about $1054 per hearing device.  Hearing devices purchased online sometimes provide limited in-person professional service and sometimes no in-person professional service. Internet or online purchases need a professional fitting of around $1533 but purchases which do not require any kind of professional fitting cost around $704 ( eBay, Amazon etc).
This table shows the average price comparison paid per hearing device and the insurance covered portion is not included in the cost price.
| | |
| --- | --- |
| Place of purchase | Average price |
| Local Clinic | $2590 |
| ENT Office | $2,571 |
| Name Brand Store | $2,562 |
| Hospital University | $2,432 |
| Costco | $1,221 |
| Internet | $1,054 |
Financial assistance and insurance coverage
When it comes to paying for hearing aid there are many factors that may available to you.
❯ Many Medicaid programs cover partial or complete costs for hearing aids.
❯ If you have a served in the US military, you might be eligible for hearing aids through the Veterans Administration (VA).
❯ Some health insurance companies cover the cost of Hearing aid coverage for adults while others provide none at all. So check your individual plan coverage.
❯ Some companies sponsor Flexible Medical Spending Plans for employees, which allow you to set aside a portion of your earnings on a pre-tax basis.
❯ Most licensed hearing experts offer financing programs with a range of affordable plans for hearing aids and hearing loss treatment costs.
❯ Many fraternal and service organizations have programs to provide assistance with hearing aids.
Read: Why are hearing aids not covered by insurance? 
Why do hearing aids cost so much?
According to a recent survey, the price of hearing aid for mild to severe hearing loss is around $4000 a pair. A common argument you hear is that "I can get iPhone, iPad or any other gadget for less than such price, so why not hearing devices are priced similarly?" They both are the technology-related device. So what is the difference? and why is it so hard to find low-cost hearing aids?
The technology within hearing aids is both sophisticated and subject to constant improvement. It adds product charge as well as a service charge of professionals that go along with the hearing aid fitting.
The main variation between in price of hearing machines from other electronic device is manufacturing, distribution, and economics. Ear machines diverge sharply in these areas, and we will explore why.
Here's another way to think about hearing aids cost. If you buy such a device having a life expectancy of five years. Then once count it per day expenses which are may less than your favorite Starbuck coffee. So the main point is that while the total amount is expensive but the ongoing usage price is reasonable. When you start wearing these machines and enjoying your relationships, lifestyle and health then it will be all worth it. You should do a proper cleaning of hearing aids for their long lasting service & effectiveness.
An average mid-line hearing device from any private hearing healthcare provider can cost between $2,000(i.e Rs.137,375) and $3,400(i.e Rs 233,537.5) or even more and double the price if you want one for each ear. According to the survey reported in MarkeTrak series, the price of these digital devices has increased up to 241% i.e $623 to $1501 in the last 10 years.
You can take a short look at the given table below, which shows you the increase in the price of hearing aids at a double rate in the last few years.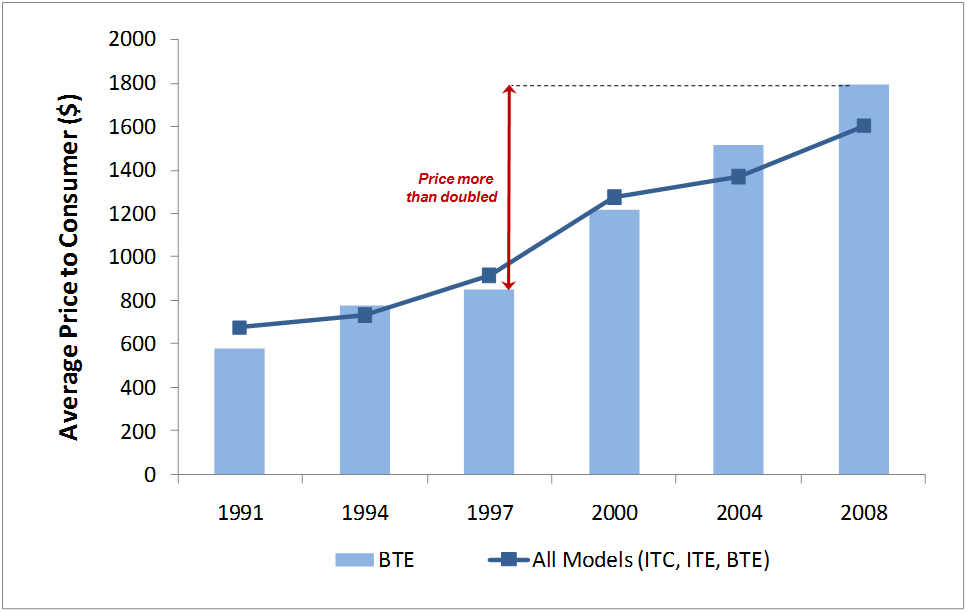 When we compare the price, from the year the 1997 – 2008; hearing aids are getting more expensive, smaller and smarter.
What about Big-box discount retailers or Buying hearing aids online?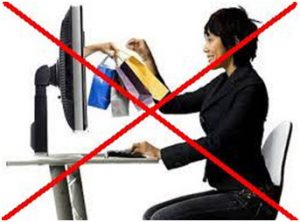 As you research and browse hearing aid review forums online, you will get to see the same sentiment echoed from above: "you get what you pay for".
Countless hearing aid users will tell you that the success or failure of a hearing aid rests on the shoulders of the professional who fits it. Even the worst hearing aid in the world will do good for the patient if fitted by a person with expertise than the best hearing aid will do when fitted by someone with less knowledge.
Most professionals require to have at least a master's degree to obtain a hearing aid dispensing license. But it varies state by state. Audiologists require to have a doctoral degree (Au.D.). On the other hand, salespeople handle and organize mail-order, online, and big-box retailers. They don't have much training on the medical aspects of hearing healthcare.
Most probably they'll not understand your experience during the journey. As it's not their job to be your team member, guide or support.
Hearing aids which we get from these retailers are not likely to include many instructions and adjustments. If you order hearing aids online or through the mail, you need to mail them back for any required adjustments. You can provide real-time feedback to the person making the adjustments about whether the adjustment seems better or not. Also, postage and re-adjustment costs can add up. Over the hearing aids lifespan, it is possible for you to end up spending more money on these retail options than you would have actually spent with a private provider. Therefore, it is very important to make a wise decision. Buy your hearing machine at a reasonable price but the question is "How"?
How to keep Hearing Aids cost down?
The hearing aids parts cost ranges from $50 to $100. They all assemble at the price of $100 in China then why do the hearing aids cost up to $4000? The manufacturers sell hearing aids at the price of $400 – $600 to retailers and audiologist who then sold it to a customer at $2000 to $4000 according to the features within the hearing aids and they add their service charge with hearing aids to the customer stated by CBC News investigations.
The right hearing care professional like one of those our consumer directory understand your hearing loss situation as well as your financial situation. They are well experts to work and provide the best services in all budget that will suit your need. As the number of features increases the price of aids increases, so try purchasing aids according to your requirements by only this way you can keep hearing aids price down.
The high price of a hearing aids are the barriers which some people cannot break through and stay deprived by the relief which hearing aids could provide from hearing loss. Most of the insurance companies do not include hearing aids cost so, purchasing of hearing aids should worth their cost. Things you need to confirm before buying hearing aids:
Ask your hearing care professional, does it include a hearing test, consultation, initial fitting, and all follow-up adjustments, routine cleanings with the hearing aids purchase.
The hearing aids come with a warranty that can range from one to three years.
The warranty period includes free repairs and some may provide batteries too.
Insurance companies also include some cost of your hearing aids within your health plan. So, hearing machine users need to ask questions related to their insurance plan. Some of the questions are:-
Questions to ask your insurance provider
❯ Does my insurance policy cover the entire cost or partial cost of hearing aids?
❯ Do I have to use a specific hearing machines provider? If yes, suggest me some approved providers list in my area.
❯ Do I have to pay any amount to my insurance provider or can my health specialist bill my insurance provider directly?
❯ Ask specific ear machine models or particular technology?
❯ Are there any additional criteria or stipulations for coverage?
That's all in this article. If you wish to purchase the right hearing aids at best price, give us a call at 1800-121-4408.