Widex is one of the few privately owned hearing aid companies, still owned by the two families of the founders based in Denmark. Their ultimate focus has always been on the development of hearing aid technology that makes a difference to hearing aid wearers.
You can purchase the latest hearing aids at a fair price through HearingSol, If you need any assistance or you have a query regarding Widex Hearing Aid or Hearing Loss, feel free to call us at +91-9899437202. We are always here to help you.
If we go down in history, Widex hearing aids are extraordinarily in demand and are listed as the world's 6th largest hearing aid manufacturer. They have a talented team of international experts and researchers who manufacture some of the best hearing aids.
Widex Hearing Aids
The Widex hearing aids use the latest technology to deliver a wide range of finer and clear sounds than ever before. Their advanced wind-noise cancellation and ability to intelligently detect the wearer's listening environment helps in making the conversation clear, whether you're in a noisy restaurant or the great outdoors.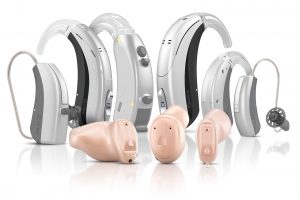 Here are some different types of hearing aids that Widex provides according to different and specific needs:
BABY Hearing Aid
Listening and reacting to the words start from a very early stage of life. The Baby Hearing Aids are for those infants or children who are suffering from hearing loss or hearing impairment.
Generally, a child learns communication simply by hearing sounds and copying them. If the child is suffering from such hearing loss then this factor misses from their life. This ultimately leads to a delay in speech development, social problems. It might affect their learning power.
How to use Baby Hearing Aids?
Using hearing aids with small babies is a very complex process as the babies have the habit to throw them. Thus it is the duty of the parents to ensure that the baby must wear hearing aids when he is waking. You must go through the following points in order to ensure the proper fitting of the hearing aids for your babies:
Take ear impressions
You must take impressions of the outer ear canals. It should be taken to ensure that the earmolds for your child's hearing aids fit perfectly. The audiologist will place a cotton or foam dam deeply into the ear canal and then carefully fill the canal with impression material. In order to make sure all the ear structures are represented accurately, the impression material will fill the entire outer ear.
Fitting the hearing aids and earmolds
During the appointment, the audiologist must ensure that the earmolds fit your child's ears properly and program the hearing aids for your child's hearing loss. When the hearing aids are programmed and activated for the first time, your child will begin to hear new sounds right away.
Follow-up appointments
The follow-up appointments are necessary in order to monitor the proper functioning and fitting of the hearing instrument.
Check the hearing aids every day
It's necessary to visualize your baby's hearing aids daily. Your baby can't tell or show you a lot of regarding what they hear, thus you'll solely grasp if the hearing aids square measure operating by checking them. This can be a routine you would like to continue until your kid is sufficiently old to inform you if one thing is wrong with the aids.
Your audiologist can show you the way to visualize the hearing aids. the general public has to be compelled to be shown a couple of times before they feel assured. Your audiologist is going to be happy to review the procedure with you, as usual, you wish.
Importance of Baby Hearing Aids
From birth to three years, baby's brains are in a period of rapid development. Consistent sound input is critical for developing normal brain pathways for hearing, speech, and language.
The Consistent hearing is important for Baby- especially infants and the toddlers – in bonding with their parents. It builds trust and allows for the feeling of a predictable, consistent world.
Helpful Tips to Keep Hearing Aids on Your Baby
You may use cotton aviator caps over the baby under ears and tie under the chin.
Huggies, are also the best source that you can over your baby's ear to hold the hearing aid behind the ear. Your audiologist can show you how this works.
You can also get double-sided tape on the skin that will hold the hearing aid firmly against your baby's head. Your hearing center can supply you with this tape.
A clip with cords that attach to the hearing aids will stop the hearing aids from being lost. This will make it harder for your baby to get the hearing aids into their mouth.
Clear Hearing Aid
The clear hearing aid is launched by Widex that works on wireless digital technology that uses the digital signal. This means it converts a sound signal to a digital signal. Wireless technology provides you better hearing from television, cell phones, home phones by using a hearing aid.
It is mainly available in small receiver in canal (RIC) hearing aid and can be used by different types of hearing loss people who cannot hear anything or all type of sounds or speech.
Features:-
It has automatic adjustment quality according to your hearing or conversation environment. If you go to a noisy environment from the soft sound environment then your clear hearing aid will adjust all your hearing settings and you will not face problems in communicating with others.
Widex clear hearing aid eliminates feedback of error signal and distortion in the sound signal. It gives an accuracy of speech.
It produces natural sound according to your hearing environment.
You can communicate easily to others by using this hearing device.
It is easy to use and also it is flexible with any sounds.
It looks like a stylish hearing aid.
It is a portable device due to wireless techniques.
Clear hearing aid provides clear sound to hearing loss people in any environment.
Dream Hearing Aid
Dream hearing aid is one of the hearing aids which provide clear sound to hearing loss people and it is available in small CIC (Completely in the canal) hearing aid. It is small in size but it gives outstanding sound quality because this hearing aid works on digital technology. It looks like invisible.
Features:-
Sound quality:- It has a sound input range of up to 113 dB SPL and a full sound picture. It works on new True-Input technology.
Clear Hearing:- The hearing sensitivity improves by using dream hearing aids. It helps to hear a more clear conversation in a noisy environment.
Battery long life:- It has 20% more battery life with respect to others.
Different Colors:- The dream hearing aids are available in 6 standard colors or 8 additional colors.
Easy to use:- The dream hearing aid is easy to use a hearing device. It can be placed and removed easily and quickly. It has no risk of aid damage. It is easy to replace the hearing aid battery.
MENU Hearing Aid
Menu hearing aids are the product of Widex which are available in different styles and different colors. These hearing aids reduce the whistling and adapt your listening environment and suitable for a different type of hearing loss.
It contains many features according to your requirement as they are built with modern technology. It is cheaper in comparison to others. It provides you a unique sound processing platform, noise reduction for the cleaner.
Features:-
Cheaper
Provide Modern Technologies
A Unique Sound Processing Platform
Feedback Cancellation
High-level Compression For Easy Listening.
HD Locator with Speech Trace
 Audibility Extender.
HD locator with speech tracer clear the speech and speech is clearly understandable for anyone. Audibility extender increases the range of audible sounds. Widex menu hearing aid is the flexible product and it is upgraded from 3 hearing aid to 5 or 10 hearing aids. It is specially designed for people who have a tight budget because through these hearing aids they can get more features without paying any extra money.
Mind Hearing Aid
Mind hearing aids have been replaced by the Widex Unique hearing aids. These hearing aids offer integrated signal processing. It provides a clearer hearing at an affordable price. These are available at the 3 technology level. Mind hearing aids are available in behind the ear and in the ear styles.
Three Technology Levels of Widex Mind Hearing Aids:
1. Mind 440
It includes the advanced features which are given below:
15 frequency bands
5 programs
Feedback cancellation
Noise reduction
Speech enhancement
Directionality
2. Mind 330
Essential level technology and includes the following features:
10 frequency band
4 programs
Feedback cancellation
Noise reduction
Directionality
3. Mind 220
Economy level technology with the following features are given below:
5 frequency bands
3 programs
Feedback protection
Noise reduction
Directionality
SUPER Hearing Aid
The super hearing aid is designed with the best hearing quality and design according to your ear comfort. It is based on the mobile phone and mainly designed for people who have profound hearing loss people. It provides maximum amplification within the minimum housing and gives users unsurpassed natural sound and access to sounds they may not have heard before.
It provides an unparalleled maximum output at the lower frequencies. With Super hearing aid, users with severe to profound hearing loss can determine the direction of sounds better.
Features:-
The super hearing aid is a powerful and comfortable machine which provides the ultimate solution when you need power and clarity
It is a small, stylish Receiver-in-the-ear, which will give natural clearly and without distortion hearing.
It can help in hear if someone behind you talking.
Allow you to enjoy conversations even in noisy environments.
It is water-resistant so enjoy hearing outside freely.
Small and long-lasting battery power.
It is the only superpower hearing aid with the Audibility Extender, which expands the range of audible sounds and is shown to improve speech perception in people with severe to profound hearing loss.
Passion Hearing Aid
Passion hearing aid is one of the world's smallest hearing aid which sits behind the ear. In this hearing aid receiver or loudspeaker is placed inside the ear canal and the rest of the hearing aid is placed behind the ear. It allows us to reduce the size radically and provides you everything that you would expect from the Widex hearing aid.
It also plays a choice of soothing tones and chimes to help you relax and provides a feedback cancellation system which reduces annoying whistling.
Features:-
Stylish
Easy to wear
Comfortable
Very Small in size
Discreet
Passion hearing aids are recommended for children above 5 years old.  It is available in multiple colors and receiver in the canal hearing aid style. It is suitable for mild to severe hearing loss.
Following is a list of some Latest Widex hearing aids available at HearingSol:
Fusion

(RITE)

Passion

(mini-RITE)

Fashion

(BTE)

XP

(ITE)

Evoke

(CIC, BTE, RITE, ITE, IIC)

Unique

(IIC, CIC, ITE, RITE, BTE)

Beyond

(RITE)

DREAM

(ITE, BTE, RITE, mini-RITE, CIC)

Super

(RITE)

Baby

(RITE)

CROS/BiCROS

(RITE, mini-BTE)
Check out our Widex hearing aid price list page to know and compare these hearing aids and their prices.
You can acquire the latest hearing aids at a fair price through HearingSol, just give us a call at +91-9899437202.
Widex Assistive Listening Devices
Not only hearing aids, but Widex also offers accessories and assistive listening devices to improve the user's experience. These are:
RC-DEX

remote control

Phone-DEX

,

Com-dex

, and

Uni-DEX

are some products to use with mobile phones that allows high-quality sound streaming directly into the hearing aids

TV-DEX

to stream sound to hearing aids from the television

T-DEX

are the neck loops to connect hearing aids with telecoils

SCOLA

is the FM systems to use in public venues, lecture halls, and classrooms
Here are some other key features and benefits of Widex hearing aids
Captures More Sound:

Widex hearing aids have a wide range of comfortable aids, from the highs to the lows, from the loud to the very quiet. No other hearing aid can provide you with a range that provides incredible audible sounds.

Anytime, Anywhere:

Widex hearing aids skillfully and quickly adapt to any situation the individual finds himself in. Making it easier to separate speech from noise. The hearing aid wearer can thus enjoy supreme sound in any type of environment.

Pure And Clear Sound:

These aids maintain useful soft sounds (such as quiet speech). And when the user is outdoors, WIDEX remarkably lowers the unwanted noise of win, no matter what the conditions.
Why Widex Hearing Aid Is Different From Other Brands
Over the years, Widex has developed a great amount of different digital hearing aids, including the very first 100% digital in-ear hearing aid, which came out way back in 1995.
They also won the European Inventor Award in 2012 for their CAMISHA technology (Computer-Aided Manufacturing of Individual Shells for Hearing Aids), the technology which is a must in every different hearing aid now. This includes using 3D laser modeling that creates an accurate model of a person's ear and ensures perfect fitting.
Widex is known to follow its own path and in no way affected by what other manufacturers offer. To go by example, they are now focused on introducing a completely new way to power hearing aids using fuel cell technology. If Widex is able to introduce this new type of technology it will change the concept of hearing aids forever, there would be absolutely no use of batteries. Simply fill up your hearing aids with a spritz of fluid for some seconds and then use them for days.
Experiments like these are what make Widex different from other brands and manufacturers. They haven't barged from their successful spot within their hearing aid ranges for the last few years, their innovative experiments always have a name and a number, the number showcases the technology level of the hearing aids.
Widex Hearing Aid Reviews
Having strong customer support, the reviews have always stated that Widex products are unique in terms of their sound quality which is softer and smoother as compared to other manufacturers hearing devices.
It is said that once customers have experienced the "Widex sound", they tend to always prefer is over other company devices and continue to purchase Widex products in the future. Technologically, their products are excellent although they can be a little slow at bringing them to market.
This could be because they are privately owned and not required to justify themselves to shareholders. They are prominent in the market as well as among customers for the outstanding quality and authenticity of their hearing aids. Their hearing devices are built so well that they are bound to last. They may not be termed as the biggest brand but are surely among the very best.
You can get the latest hearing aids at a fair price through HearingSol. There, you can also get information about the latest hearing aid prices in India. To know more such information, browse our website.
If you need any help with Hearing Aid Devices feel free to call us on our toll-free +91-9899437202, or you can also book an appointment for a FREE consultation for hearing aids at HearingSol clinic.