Understanding Hearing Aids
Hearing aids are electronic instruments placed behind a person's ear that help people hear finer. They deliver sound into a person's ear canal by modifying and boosting it. This instrument lets people hear properly no matter what the environment; noisy or less noisy. The wearer needs to make some adjustments in the hearing devices according to his/her requirement. Like in environments the user will have to turn the volume control up or down, or even push a button to change listening programs. The latest technology has also helped in coming up hearing aids which do not require any manual adjustments. There has been an improvement in features along with the increase in technology.
At Hearing Solutions you can find the best hearing aids specially designed to meet hearing loss needs at all levels. Our range consists of small hearing aids that fit cautiously inside the ear, to those that sit easily behind the ear. They've been particularly distinguished on the basis of design, technology and special features. We have a qualified and experienced team of hearing professionals who will help you choose the right hearing aids, and ensure that you receive quality hearing care.
Hearing aids are sound-amplifying devices designed to aid people who have a hearing impairment. Most hearing aids share several similar electronic components, including a microphone that picks up sound; amplifier circuitry that makes the sound louder; a miniature loudspeaker (receiver) that delivers the amplified sound into the ear canal; and batteries that power the electronic parts.
Hearing aids differ by:
● Design
● Technology used to achieve amplification (i.e., analog vs. digital)
● Special features
Certain hearing aids have ear molds or earpieces to direct the flow of sound into the ear and improve the quality of sound. Whereas, while selecting the right hearing aids factors such as;  severity and type of hearing loss, listening requirements and lifestyle are specially taken care of.
Types of Hearing Aids
As the modern technology has progressed, we are introduced to advanced kinds of hearing aids for those suffering from hearing loss.Today everyone has a choice of almost invisible, midget, comfortable, and high precise hearing aids. There are tonnes of hearing aid types and options available to choose from. It is important to understand that with the right hearing aid, your life could be transformed. With the wrong one, your hearing could get worse. Not every style of hearing aids is suitable for everyone. We ensure our customers are introduced to different types of hearing aids that can accommodate and fulfill their unique circumstances. Also, we let them know that hearing devices can be customized by adjusting color and size so that they are able to fit correctly into the landscape of the ear and are nearly invisible. The type of hearing aid chosen by any individual depends on:-
● The size and shape of the ear
● A person's ability to manually control the hearing device and use the batteries
● The extent and cause of hearing loss
At Hearing Solutions, we have noticed and experienced that the right hearing aid can have an exceedingly positive impact on a person's life. The key is to determine what hearing aid would work for you. We're here to help you with the options options and to make recommendations based on your desired needs.
Considerations before buying a suitable hearing aid
● Severity of the hearing loss
● Skill to handle, change, use hearing aid
● Patient's financial budget
● Skin delicacy/sensitivity
● Medical clearance
● Types of Hearing Aids
● Reasonable expectations (Understand the fact that the hearing aid cannot fully restore normal hearing skills)
Hearing aids can't restore normal hearing. They can improve your hearing by amplifying soft sounds,
helping you hear sounds that you've had trouble hearing.
Hearing Aids Work
Hearing aids use the same basic parts to carry sounds from the environment into your ear and make them louder. Most hearing aids are digital, and all are powered with a hearing aid battery.Small microphones collect sounds from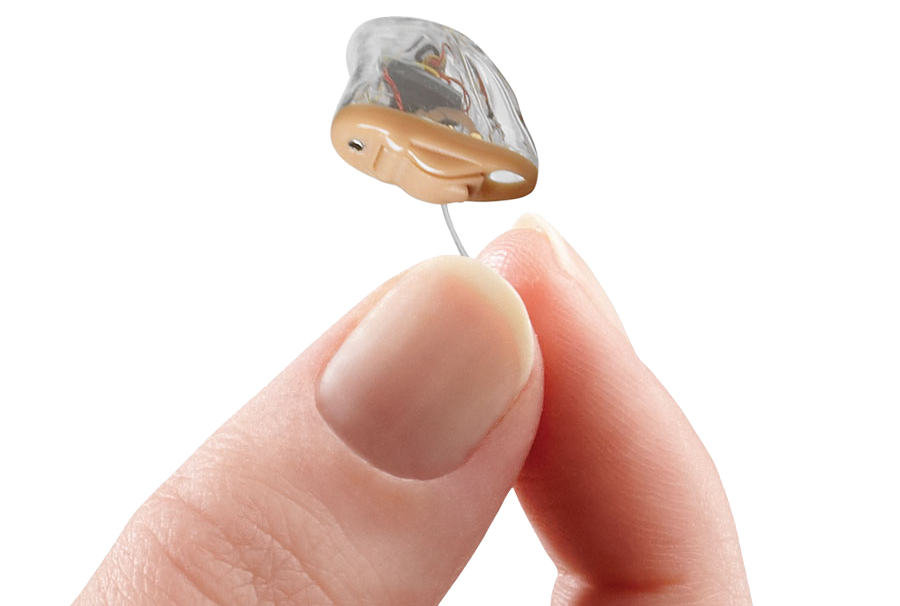 Hearing Aid Styles
A wide range of technology and a host of features are available in each hearing aid style. The cost of hearing aids generally depends on the technology and the number of features the instrument has and not necessarily on the style