How you should choose or purchase best hearing aids?
Last Updated:

Feb 23rd, 2019

Posted by:

admin

Category:

Hearing Aids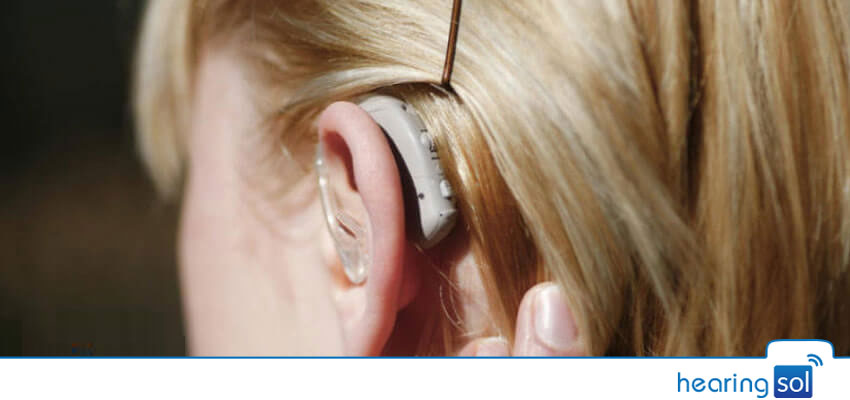 Best Hearing Aids – Buying Guide | Hearing 

aids cost

 
You can use a hearing aid to overcome the problem of deafness. It will improve the hearing in people. Earlier ear trumpets or ear horns were used to overcome hearing problems. They are passive amplification cones designed to collect sound and use to route into the ear canal directly.
Modern hearing aid devices use computerized electroacoustic way systems. It converts sound to make it more comprehensible, according to audiometric and intellectual rules.
Audiologists advise for the best hearing
Modern hearing aid need to configure to match the hearing loss, physical features, and the lifestyle of hearing aid wearer. This process is called Fitting and performed by audiologists (1800-121-4408). The amount of whole comfort zone usually depends on the fitting of hearing aid devices. This is similar to hearing aid with bone conduction and cochlear implant. There are several hearing aids manufactured with the latest technology. In fact, millions of people using hearing aid as they are suffering from hearing problems or hearing loss. There are various types of hearing aid available but you have to choose the best one for you. Mostly the professional of hearing care is familiar with the multiple manufacturer's products. And have necessities and software they require to successfully fit their devices.
Which hearing aid suitable for you
For improving the hearing people use to get the best hearing aids which are recommended by their audiologist or otolaryngologist. Each and every word is immigrant when we hear it the first time from someone. The otolaryngologist is the term which is used for doctors of Ear, nose, and throat. An audiologist who use to check and give a treatment of hearing loss. 
What is Hearing Loss and What can be the causes of hearing loss?
Hearing loss is the disease in which people initiate losing their power of hearing and face difficulties in hearing. Hearing Impairment is the inability of hearing partial or totally. It may be unilateral or bilateral. Then the third most sustained condition among older people is a hearing loss which is affecting more than 48 million people. Loneliness can cause the hearing loss in some people especially in older ones. But in children hearing loss can affect the ability to learn speech-language as well. Hearing loss can be permanent as well as temporary. As we observe among deaf people hearing loss affecting the person's ability to stay connected with family, friends or colleagues. Nowadays hearing loss can affect anyone at any age no one can estimate it all of sudden.
Causes of hearing loss
When we use to take a hearing test, it finds that the person is not able to hear properly. The common condition is the outcome of hearing loss is a chronic ear infection. The causes of hearing loss such as genetics, aging, exposure to noise, infection, trauma to the ear etc. For overcoming this disease we recommend to people Best Hearing Aid. Now I just wanna tell you the types of hearing aid and for what purpose we use to buy it.
Types of Hearing Aids: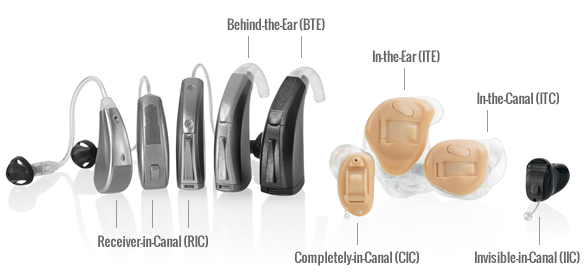 There are many types of hearing aids available in the market which are as follows:
1. Invisible-in-the-canal(IIC):
This procedure-fitted design is used to insert into the ear canal as compared to other types. So it's "ultimately invisible" when we wear it. IIC hearing aid devices are mainly designed to be removed daily to promote good ear health. For balmy to moderate hearing loss.
2. Completely-in-canal(CIC):
Completely-in-canal hearing devices are custom-made to fit ultimately in the ear canal. Only the edge of a small plastic "handle" shows externally. Especially which is used to insert and remove the device.
3. In-the-canal(ITC):
ITC hearing aid is custom-made to fit in the ear canal with a lesser fragment showing in the outside ear.
4.In-the-ear(ITE): 
In the ear (ITE) hearing aid device is used to fit the outer fragment of the ear.   
5. Receiver-in-the-canal(RIC):
Hardly visible when people use, the RIC type is a device in which the receiver, speaker, indoors the ear canal. Fragile electrical wires are used instead of a plastic acoustical tube, reducing misuse. RIC hearing aids offer a comfortable, open fit.
6. Behind-the-ear(BTE):
The hearing aid technology is held in a casing that rests behind the ear. A transparent plastic acoustical tube directs amplified sound into an earbud that is fitted at the inner side of the ear canal. For balanced to severe hearing loss.
They are in two categories. First one is ITE( In-the-ear) and the other one is BTE( behind-the-ear). And we all are familiar with both the groups as we find it among our friends, family or relatives. Both the groups of hearing aid have a lot of variety in size. Every hearing aid manufacturer invest heavily in research and development to bring the device to retails that address. The varied basic need of people who have hearing loss.
Here is some brief description of hearing aids of both the categories are as follows:
Behind-the-ear(BTE)

Nowadays the latest high performance of digital hearing aids come in a variety of various styles and models. Each with varying high levels of innovative technology. Behind the ear hearing aids (BTE) are just one style of hearing solution. It can help you surely to stay connected to the world around you. Behind the ear type hearing aids are a lot sleeker and slimmer. They give you a very comfort zone of fitness. We can use microphone material to sit behind the ear. The receiver help connects via a fragile, transparent tube. Its usage is to place inside the ear that routes the sounds around you.

In-the-ear(ITE)

In the ear (ITE) hearing aids are tiny devices that use to sit within the outside ear and amplify sound. They used to the customized molded casing that fits safely inside the ear, and although noticeable. In the ear hearing aids are very reasonable. They use to bluster all the latest advances in hearing technology. Modest device to offer you optimal hearing, comfort, and convenience. In-ear hearing aids are more applicable to adults with mild, moderate. And can help you to recover the freedom of confidence in your hearing ability again.
There are a variety of types accommodating various performance characteristics. To determine the type of behind the ear hearing aids, you can get easily in contact with expert Audiologists. Who can explain hearing aid design in more detail how the different models work and features that are available? This will help you learn more about the types of hearing aids that are available to you.
Different kinds of Hearing machine or Ear Machine available
Hearing aid machines are available in many brands. It includes Resounds hearing aid, Siemens hearing aid, Widex hearing aid, Starkey hearing aid, Phonak hearing aid etc.
Widex- The Widex hearing aids use the latest hearing aid technology for clearer sound. Widex offers the best ear machine for hearing loss such as Baby, Dream, Mind hearing aid and many more.
Starkey- Starkey Hearing Technology is an American manufacturer of hearing aids. Starkey has a long history of innovation, bringing industry firsts hearing aid such as the in-canal hearing aid and the first custom, fully programmable invisible hearing aid. Therefore, Starkey also offers a wide range of hearing aids like Ignite, X-series hearing aids.
Phonak- A Phonak ear machine presents the best ear machine for hearing loss using digital hearing technology. And you also found various versatile features in Phonak. Some of the versatile Phonak hearing machines are Audio-Q,  Vitro-Q, Naida-Q and many more.
Siemens- The Siemens is one of the most popular brands in the hearing manufacturers for over one hundred thirty years. Siemens hearing aid professionals are the best solution found for your every hearing problem. They offer different hearing machine kinds such as Ace, Aquarius waterproof, Insio, Motion hearing aids and more.
Hearing Solution- Hearing Sol is one of the best brands for hearing aid machine. Their hearing professionals help you in finding the best ear machine for hearing loss.
Choosing a hearing aid can be a challenging process for beginners. There are so many ways to choose hearing aids.
The technology of Hearing aid:
The modern technologies of hearing aid advances rapidly with new innovations from major manufacturers yearly. Most of the manufacturers use to wrap their product in groups into the categories of hearing aid devices. Which are based on features and capabilities? The first electrical hearing device used the carbon microphone of the telephone. It was introduced in 1896. The blank tube made electronic amplification possible. An early version of intensifying hearing aids was too heavy to carry around.
Features of new hearing aids
Most of the hearing aid are digital and need professional fitting and programming by hearing care practitioners. Causes of these hearing aid providing great flexibility than previous hearing aid generations. The developer can set them to amplify precisely the frequencies needed for each individual. As the level of latest technology increasing from basic to advanced. Features of hearing aid devices becoming more automatic and dynamic to adjust rapidly to any listening situations. The wireless hearing aid is also available for the latest technology. You can easily connect personal electronic devices and stream signals directly to their hearing aids with Bluetooth function. 
Microphone with hearing aids
Earlier hearing aid devices use only an omnidirectional microphone. An omnidirectional microphone intensifies sound quality equally from all the directions. In contrast, a router microphone intensifies sounds from one route more than sounds from other directions. If the desired speech-language visit from the direction of driving and the noise is from different routes. Then compared to another one like an omnidirectional microphone. Telecoils or T-coils (from "Telephone Coils") are small-scale devices. Which we install in hearing aids or cochlear implants. The T-coil is filtering out background noise. FM systems (with neck loops), and induction loop systems (also called "hearing loops") have great usage with the telephone. All these sending sound to hearing aids from public address systems and TVs. 
Prices of hearing aid:
The sophisticated technology of updated hearing aid and miniature size. Prices of the hearing aid are in the range from less than $1000 to as much as $4000 per year. The prices of hearing aid always depend on the features, model, type and effectiveness of your hearing aid.
The best thing is that you can purchase a hearing device on your budget. You experience a lot of thing like many questions put in your mind about choosing the best.  Your hearing healthcare provider will recommend your best hearing aid which is suitable for you under your budget.
Upkeep of hearing aid:
Where a number of hearing healthcare professional providing cleaning of hearing devices at free of cost. It is beneficial to learn maintenance and cleaning to protect your investment. People use a dry and soft cloth for cleaning hearing aid by removing dust, earwax or moisture your hearing aids.  And you will learn that it requires repair or attention by taking a test of your hearing aid regularly.
In some cases, your hearing aid unable to provide you with a proper solution for repairing of hearing aid. This kind of repairs is cover under the warranty of manufactures as your hearing aid care can provide you with the conditions of warranty.
The tips you need before buying the best hearing aids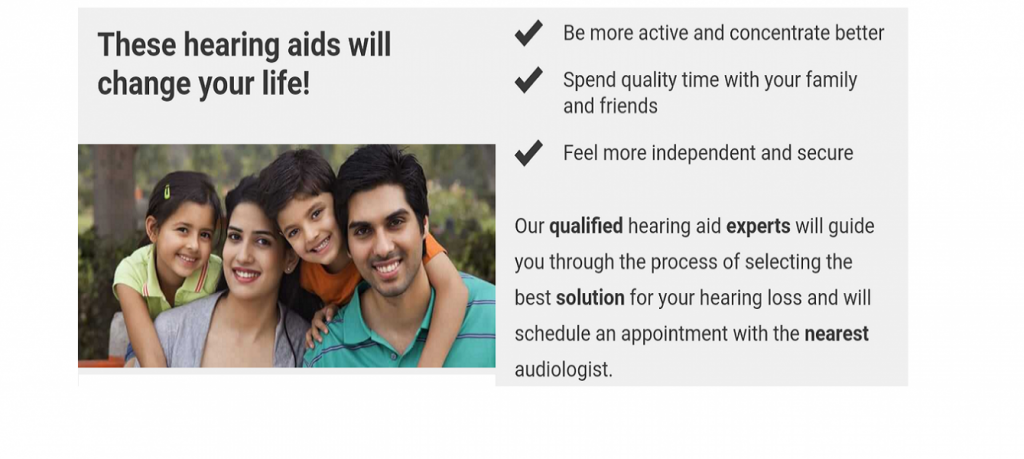 You need to go through the following important tips in order to buy the best hearing aids for you. You have to buy the best and suitable hearing aids on the basis of your hearing problems. Thus the following points will guide you to buy appropriate and suitable hearing aids for you.
Hearing Test
The hearing test is important to specify your problem before buying the hearing aid. You will buy your hearing machine on the basis of your specific hearing problem. As hearing aids differ according to the types of hearing loss. Thus first you should visit your nearby audiologist for the test. As he will guide you in choosing the perfect hearing aids for you.
Priority List
You should check and refer your list of hearing priority in order to buy the best hearing aids for you. You have to decide whether you are buying them for watching television in wireless connectivity, involving yourself in groups and conferences, to visit the noisy places.
Find a good Provider
A good provider can guide you to choose the best hearing aid. They will answer you all of your questions regarding hearing aid so that you will feel comfortable with every step for choosing the best hearing aid.
Financial Plan
Unfortunately, hearing aids are not covered by Medicare or most third-party payers. While many people are working to change this, hearing aids remain a major out of pocket investment in your quality of life. Therefore, you should buy the best hearing aids in order to prevent the wastage of money. Best hearing aids will work for a longer period of time without replacement.
You should consider the style and technology you are choosing for your hearing aids. It should depend on your particular type of hearing problems.
For better hearing experience
 As we know that hearing aids can only improve your hearing rather than restoring normal hearing. Therefore suitable and best hearing aids will help you to listen normally and properly. Your hearing aids will enable you to participate in the functions, meetings, and conferences that you have avoided during hearing problems. Thus there is a necessity of best and suitable hearing aids.
Considering batteries
You should buy your hearing aids after considering the ability of batteries. It is important to consider whether batteries are able to make the hearing aids work for a long time or not. You should also consider the warranty, maintenance choices and follow up appointments that come with your purchase. You must prefer rechargeable batteries.
Think Hard About Add-Ons
Consider what is your need. If you don't go out a lot or mostly you stay at home, you not need to buy any advanced features of hearing aid. Because extra feature hearing aid will spend your extra money.
Think about future needs
Ask whether the hearing aid you've chosen is capable of increased power so that it will still be useful if your hearing loss gets worse.
Check for a warranty
Make sure that it includes a warranty that covers parts and labor for a specified period.
Wireless connectivity
Hearing aids can wirelessly interface with certain Bluetooth devices, such as cell phones, music players etc. You need to use an intermediary device to pick up the phone or other signal and send it to the hearing aid.
Conclusion
That's all in this article. You can acquire the latest hearing aids at a fair price through HearingSol. To know more such information you can browse our website. Or if you need any help with Hearing Aid Devices. Feel free to call us at 1800-121-4408, or can also book an appointment for a FREE consultation for hearing aids at HearingSol clinic.
Read More :