Discover hearing aid centers in Dehradun
Schedule an appointment
Get in touch with the best audiologist in Dehradun. You can call now or fill up the consultation form to book an appointment. This will be your first step toward improving your hearing. We will help you understand what type of hearing loss you have & depending upon that will suggest you best possible treatment.

Digital Hearing Aids In Dehradun
The capital of Uttrakhand which is famous for its picturesque landscape, Dehradun has a population of approximately 5.78 lakh people in which many people are suffering from hearing impairment.
Most of the people ignore it or don't consider it on a serious level, hence decreasing their chances of living a life on full and increasing their chances of having an incident in the day to day life.
Hearing Problem In Dehradun
According to our data, we deal with hundreds of people every week, who are suffering from hearing loss or impairment. Some of them who experience Tinnitus are looking forward to treating it with hearing aids.
Many of the peoples used ear machine and gets an impressive result in their hearing loss. People who are suffering from tinnitus also said that hearing aids help in reducing or covering the ringing sounds in their ears.
How HearingSol Benefits You?
HearingSol provides you a wide variety of hearing aids of modern technology. We are a leading organization who provides ear machines from the top and best brands since 2007.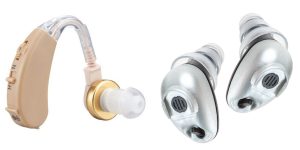 HearingSol not only provides hearing devices to improve your hearing but your overall life quality by providing you features like wireless connectivity to a TV so you can enjoy your favorite shows, Smartphone connectivity so you can make a call or talk on the phone through hearing aids.
Allow us to describe more about it:
The Range of Hearing Aids In Dehradun
The price of hearing aids vary depending on its features and technology or style which are:
Basic Hearing Aids
It give basic relief from hearing loss and they are best for those people who stay indoors almost all times. Price of these ear machines starts from Rs. 27,490 to Rs. 36,990. Thus consists of features like:
Multiple adjustable hearing programs
Scarcely any Feedback
Latest digital technology
Mid-range Hearing Aids
The rate of Mid-range types cost starts from Rs. 52,990 to Rs. 1,29,990 and they have features like:
Speech recognizance and enhancement
Background noise eviction
Wireless connectivity option to external audio devices
Simple directional hearing
Premium Hearing Aids
These type of hearing machine provide you crystal clear sound even when you are in a noisy or worst hearing environment. The rate of these hearing aids starts from Rs. 1,54,990 to Rs. 2,74,990. Therefore features are:
Wireless streaming
Enhanced 360 spatial orientation
Automatical adjustment in different listening environments
A large range of colors and style
Multimedia applications like Cellphone or Television
Hearing Aids Types And Styles
Following are the types and styles of hearing machines with their features:
Hearing Aids Brands
Following are the best brands of ear machines whom HearingSol is dealing:
Elkon
Oticon
Unitron
Bernafon
Rexton
Audio Service
Hansaton
Audibel
Beltone
Liberty
Miracle-Ear
NuEar
Axon
Amplifon
Alps
Embrace Hearing
Audifon
Sonic
AM
See An Expert In Your Area
If you think you are suspecting a hearing loss or ringing in your ears call on our toll-free number +91-9899437202 where our specialists will provide you suggestions, We can arrange a free consultation for your problem and also a suitable hearing aid if needed.
If you wish to buy an hearing aid at a fair price, browse our price list and grab the exiting offers today!