How Long does it take for Tinnitus to go away?
Last Updated:

Dec 6th, 2018
After a rock concert, if you are experiencing some muffled ringing in your ear, it is tinnitus. It is the sign that you are too close to the speakers and bands. Tinnitus occurs when the hair cells in ear damage due to loud noise.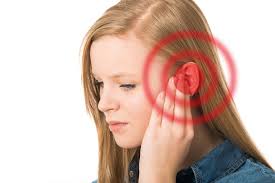 Sounds exposure approx 85 decibels can cause loss of hearing. Concerts lead to 115 DB sound exposure. Noise-related hearing loss depends on the loudness of sound.
Tinnitus from rock concert will resolve automatically in a few days.
Ringing in your ear may be constant but appear as like whistling, buzzing or roaring, etc.
How Long Does It Take For Tinnitus To Go Away?
Due to Exposure of noise can occur temporary tinnitus. Ringing occurs by muffled sound can occur noise-induced hearing loss. Tinnitus symptoms generally go away in 16 to 48 hours but it goes worse it may take one or two weeks. Extreme noise exposure may cause the occurring of ringing again.
This type of hearing loss lasts more than six months, and this condition can cause long-term hearing loss. But it rarely happens.
If you are habitual of going to concerts and rock shows, music and exposed yourself to loud noises then you have taken some actions to prevent long time loss of hearing.
In the coming decades, it is analyzed that some gradual increment in hearing loss. Some people worried that how long does tinnitus last?
If your tinnitus is occurred by the exposure of loud noises, then it can go away in a few days. In other cases, it will take 2 to 3 months to resolve it. At the very extreme level, it may take 2 to 3 years to recover, or tinnitus gradually goes away.
Can Tinnitus Go Away By Itself?
Well, the answer to this question is dependent on the cause of tinnitus. It may go away itself after a certain period if it is temporary tinnitus which will be developed by the noise exposure.
If ringing in your ear occurs by the ear wax buildup or certain medicines, then it will go away by the discontinuation of the drug or removing of ear wax. In some cases, tinnitus goes away by its own in 2 to 3 months, but in other cases, it will take time of many years to recover.
Should I see a doctor?
Well, there is no cure for tinnitus. If recovering of ringing in your ear will take many days then it's a time to consult a specialist. Specialist identifies the problem by hearing test and offering you some medications and treatment to improve your tinnitus. They can help you to handle the long-term stress problems which caused by tinnitus.
Find More:-
How much time will tinnitus take to go away? – Hearing Sol
How Long does Tinnitus last after Ear Infection? – HearingSol
What Causes Tinnitus To Come And Go? All about Tinnitus