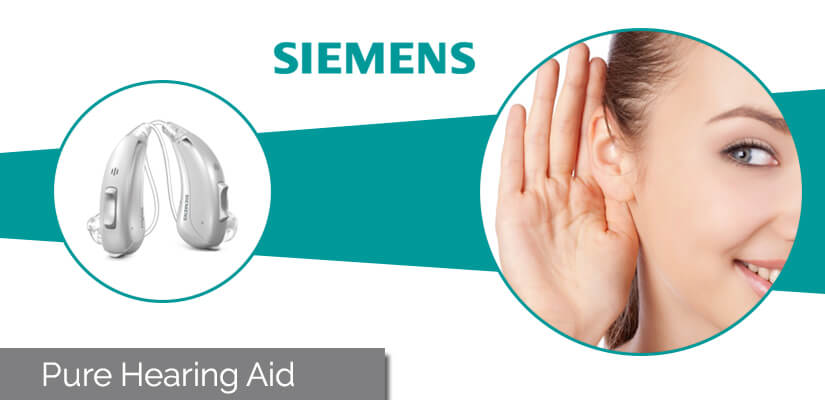 Firstly I want to introduce you to new pure hearing aid instrument.The instrument in your hand tries to control and note the location that will make you easier to feel and press control when you wear hearing instrument. All the things that surround you, now you will not miss any of these sounds. Its new technology gives outstanding sound quality that will help you enjoy the life of hearing. This type of hearing aid machine is very tiny in size and provides very high quality of sound. You can feel with this as natural hearing. You can enjoy your life in a better way with the help of pure hearing aids.
Enjoy the true sound of life:
When we are in office an or at open the place, the restaurant we are surrounded by high level of noise.we need concentration in such environment if folk has normal hearing. Pure hearing aids made us comfortable when talking with someone and it will reduce the background noise. People can easily understand the sound so you don't need more effort to enjoy the sound.
Business as Normal with pure:
If you are waiting for someone at the platform or you are in a noisy place and you are communicating with someone then it contains automatic speech Master function that raises the speaker interest above other voices. They reduce all the background noise or the voice you don't want to hear. pure hearing aids enable you to hear whatever the situation without thinking what is the environment.Pure hearing aids have outstanding sound quality, small in Size and filled with advanced technology. Siemens pure hearing aids give the natural sound quality.
Pure hearing aids feature:
1. Rechargeable to eliminate problem with batteries
2. Telecoil (T-coil) connects with public sound systems in theaters and phones
3. Mini Receiver for outstanding sound quality
4. Advanced Best sound Technology from Siemens Hearing machine.
5. Rocker switch or programmable push button for optional control.
Pure offers a tiny, discreet, option that's great for teens who want to fit in with their friends. It's discreet, but still fully equipped and packed with high tech functions.
Pure hearing aids packaging:
Pure hearing machine has discrete design
Wireless synchronization between the instrument and your electronic device.
Mini Receiver for outstanding sound quality near the natural sound quality.
Rechargeable to eliminate the problem with the battery.
Customize over instrument on individual preference.
Enhanced tinnitus nosier that will manage your hearing and tinnitus problem at the same time.