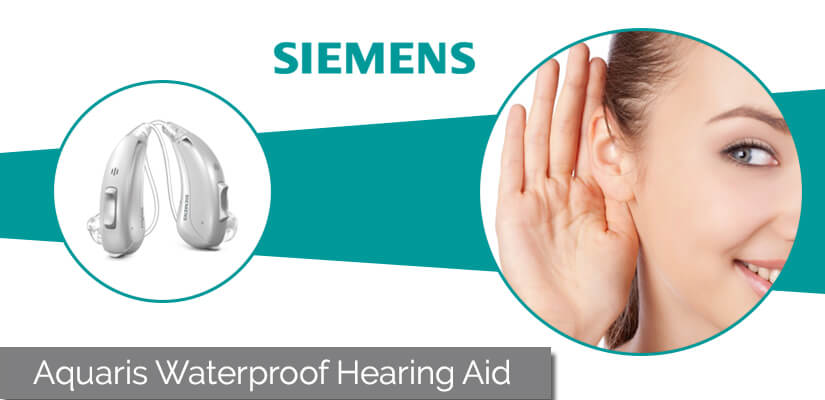 Today, Our daily routine is so busy and people want enjoy every moment. Aquaris Hearing Aid is very useful for those people who are working outside so this type of hearing aid is an outstanding option for them. And in the last 10 years, the demand of Aquaris Waterproof Hearing Aidis very high because waterproof hearing aid is very convenient for using in each weather. We can use it anywhere like in the gym, bathroom, swimming time with the comfort.
In the fitness, sport is very important. Yo can see in schools colleges sport like cricket, football, basket-ball and manky time of game is the best part for students. But some people compromise with this thing because for hearing loss. Don't care so much about hearing, there are Waterproof Hearing Aids which is the best option during playing any types of sports. And they don't have any problem regarding weather because Waterproof Hearing Aids is a suitable option in each weather. Aquaris Waterproof Hearing Aid gives many feature for our client which are given below:-
It provides water proof facility in which the battery is sealed.
 It provides IP68 certified in which there are not creating problem about seepage and damage while immersion.
It can be soft ear mold during swimming.
Don't put your hearing aid near dust, perspiration and dirty places.
Don't put your hearing aid near corrosion.
Always put your hearing aid in cover box.
Battery:- Battery is the most sensitive and very small part of hearing aids so we need to take care of that carefully. Whenever people are going outside because of rainy weather they just put off their hearing aid. Aquaris Waterproof Hearing Aid provide you tense free features. There are many battery available with different sizes such as 5, 10, 13, 312, and 675 and there are many brand available for battery like Rayovac, Powerone and Duracell. Battery life is totally depend on the size of battery. Normally battery life is approximately from 10 to 12 days. Before buying new battery you should concern with hearing health care provider, they will give you battery according to you hearing aid.
Malfunction of Hearing Aids:- Normally, there are two types of malfunction of Hearing aids which are given below:
Moisture:- The first problem is generating about our hearing aids is moisture. For eliminating that problem we should have to put our hearing aid at dry place.
Wax Build-up:- The second one problem is generating about our hearing aids is Wax-Build up. For eliminating that problem we should have to use service of hearing aids within three months.