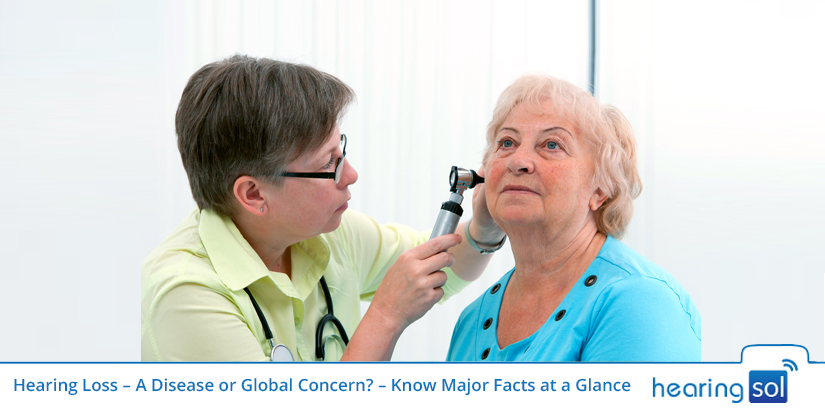 Today, the hearing problem is turning out to be the major concern throughout the world. Interestingly, in most cases, the hearing loss occurred with preventable causes means we can prevent the occurrence of a hearing loss by taking care of our ears.
Hearing Loss Or Deafness Statistics
The effect of deafness across the globe is understandable, but we can better understand the plight of this phenomenon by considering some of the key facts of hearing loss worldwide.
In this article, we grab some interesting statistics regarding hearing loss globally which are as follows
Data Sources
Global burden of disease 2013, collaborators (August 2015).

"Global, regional, national incidences, prevalence, and years lived with disability for 301 acute and chronic diseases and injuries in 188 countries, 1990-2013: a systematic analysis for the Global Burden of Disease Study 2013"

.

Lancet

.

386

(9995): 743–800.

doi

:

10.1016/s0140-6736(15)60692-4

.

PMC

4561509

.

PMID

26063472

.

WHO (2008).

The global burden of disease: 2004 update

(PDF)

. Geneva, Switzerland: World Health Organization. p. 35.

ISBN

9789241563710

.

Archived

(PDF)

from the original on 2013-06-24.

Olusanya BO, Neumann KJ, Saunders JE (May 2014).

"The global burden of disabled hearing impairment: a call to action"

.

Bulletin of the World Health Organization

.

92

(5): 367–73.

doi

:

10.2471/blt.13.128728

.

PMC

4007124

.

PMID

24839326

.

"Deafness and hearing loss Fact sheet N°300"

. March 2015.

Archived

from the original on 16 May 2015. Retrieved 23 May 2015.

Millions of people in the world have hearing loss that can be treated or …

https://www.who.int/pbd/deafness/news/Millionslivewithhearingloss.pdf


Data Source

:

WHO

Deafness Prevalence Estimates

(

MBD Unit

),

Map production

:

prevention

of

Blindness

and

Deafness

(

PBD Unit

).

World Health Organization

…

 

WHO global estimates on the prevalence of hearing loss – World Health …

https://www.who.int/pbd/deafness/WHO_GE_HL.pdf

Source

. Hearing Loss

Estimates MBD

: All degrees of hearing loss for adults …

MBD, WHO,         2011 DHL estimates

, adult threshold is ≥41 dB.

Global cost of unaddressed hearing loss and cost-effectiveness of …

https://apps.who.int/iris/bitstream/10665/254659/1/9789241512046-eng.pdf

Centers for Disease Control and Prevention (CDC).

Identifying infants with hearing 

loss – United States, 1999-2007

.

MMWR Morb Mortal Wkly Rep. 59(8): 220-223.




Vohr B.

Overview: infants and children with hearing loss—part I.

Ment Retard Dev

Disabil Res Rev. 2003;9:62–64.

Mitchell RE, Karchmer MA.

Chasing the mythical ten percent: Parental hearing status 

of deaf and hard hearing students in the United States.

(

PDF

) Sign Language 

Studies. 2004;4(2):138-163.

Mitchell RE, Karchmer MA.

Chasing the mythical ten percent: Parental hearing status 

of deaf and hard hearing students in the United States.

(

PDF

) Sign Language Studies. 2004;4(2):138-163.

Lin FR, Niparko JK, Ferrucci L.

Hearing loss prevalence in the United States.

[Letter]

Arch Intern Med. 2011 Nov 14; 171(20): 1851:1852.

Teele DW, Klien JO, Rosner B.

Epidemiology of Otitis Media during the first seven

years of children's life in greater Boston: a prospective, cohort study

.

J Infect Dis. 

1989 Jul;160(1):83-94.

Hearing Loss – World Health Organization

www.who.int/healthinfo/statistics/bod_hearingloss.pdf