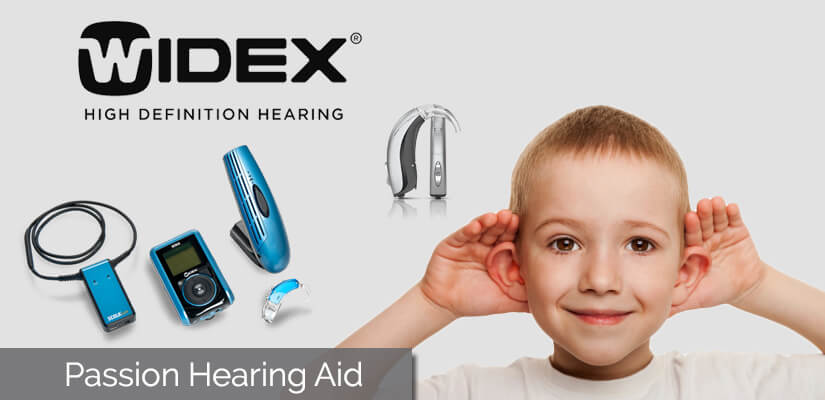 Passion hearing aid is one of the world's smallest hearing aid. It is behind the ear hearing aid. It sits behind the ear. In this hearing aid receiver or loudspeaker is placed inside the ear canal and rest of the hearing aid is placed behind the ear. It allows us to reduce the size radically. It provides you everything that you would expect from the widex hearing aid.
The harmonic program and zen which will provide you more enjoyment. It plays a choice of soothing tones and chimes to help you relax. It also provides feedback cancellation system which reduces annoying whistling.
Passion hearing aid features
Stylish

Easy to wear

Comfortable

Very Small in size

Discreet
Passion hearing aids are recommended for the children above 5 years old.  It is available in multiple colors. These are available in the receiver in the canal hearing aid style. It is suitable for mild to severe hearing loss.