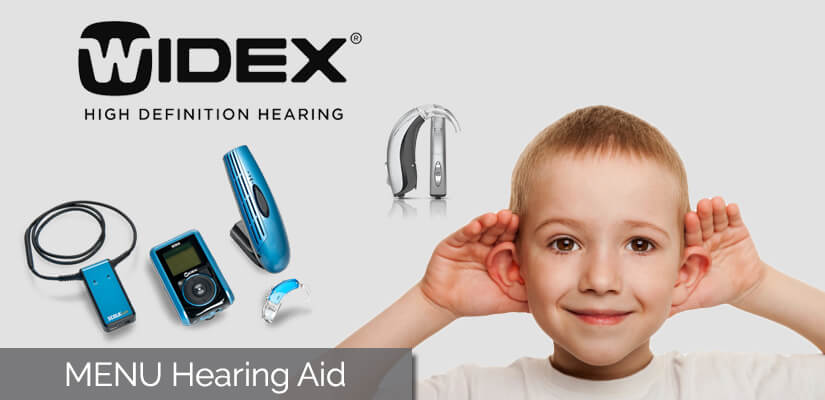 Menu hearing aids are the product of Widex. Menu hearing aids are available in different styles and different colors. There are many styles of hearing aids which are given below.
Completely in the canal

Behind the ear

In the ear

Invisible in canal

Micro behind the ear
These hearing aids reduce the whistling and adapt your listening environment. This hearing aid is suitable for different type of hearing loss. It contains many features and according to your requirement, you can select. Menu hearing aids provide you more technology. It is cheaper in comparison to others. It provides you unique sound processing platform, noise reduction for the cleaner.
Some of the features of menu hearing aids are given below:
Cheaper

Provide more technologies

Unique sound processing platform

Feedback cancellation

High-level compression for easy listening.

HD locator with speech trace

 Audibility extender.
HD locator with speech tracer clear the speech and speech is clearly understandable for anyone. Audibility extender which increases the range of audible sounds. Widex menu hearing aid is the flexible product and it is upgraded from 3 hearing aid to 5 or 10 hearing aids. It is specially designed for the Indian market so that patients of hearing aids can get more features without paying any extra money.