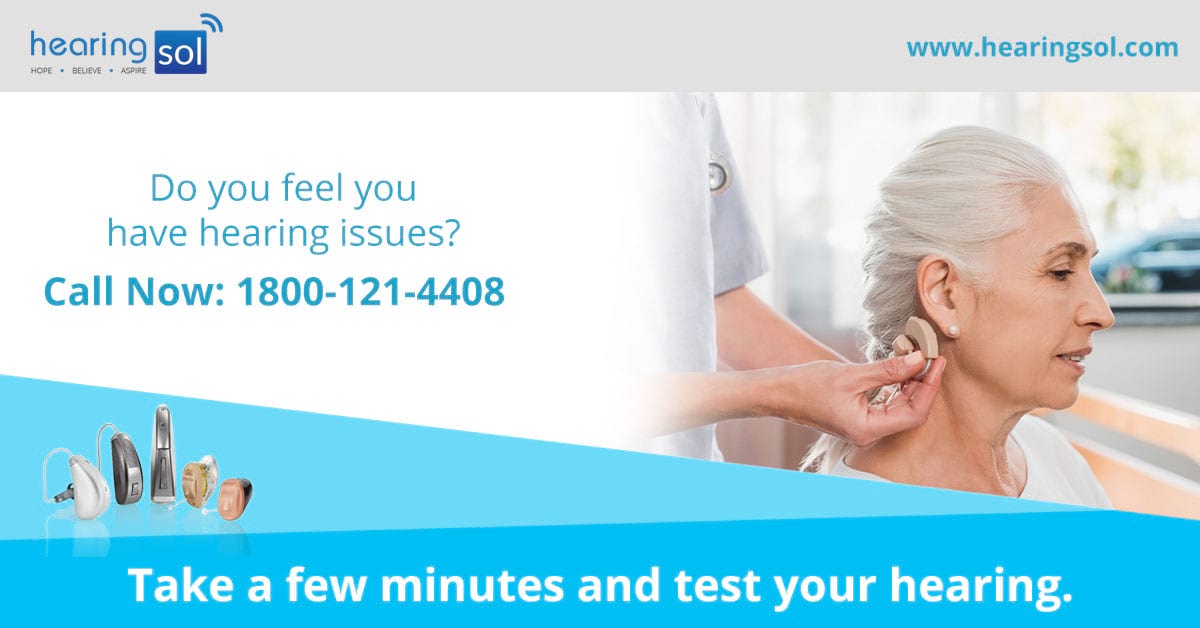 Looking For The Best Audiology And Hearing Clinic?
Sometimes conversations take so much mental energy that can cause you to take off from socializing. Thus the reason is your untreated hearing loss.
If you are looking for Audiology And Hearing Clinic or a practice that places your hearing health first and that takes time to listen to all your concerns. Or if you are looking for a hearing specialist or expert to guide you through so many confusions that you have. We are here to help you.
Hearing-impaired don't know what to trust, or what is the right price to be offered. HearingSol is the right place to trust. Because till now we have been the best choice for the top audiologist, doctors, hearing patients, and hearing aid clinics.
Who We Are?
HearingSol is an organization that provides services to those who are suffering from speech and hearing impairment.
Currently, HearingSol owns its centers not only in Delhi NCR but also across several states like in Gujarat, Bihar, Orissa, Jharkhand. Mumbai & Assam.
What makes Us different?
HearingSol believes in the concept of the 'We' rather than 'I'. We also believe we will continue to initiate new techniques or strategies to reach our vision. We believe in collaborative teamwork in unity rather than in isolation. We are dedicated to helping all people(regarding their age), to improve vocational and communications for life.
We believe in providing the following rights to our clients:
Thus the team of HearingSol Helps to give you a peaceful and better life.
Our Mission
HearingSol is the fastest growing hearing aid. Our mission is to provide professional audiological service to individuals of all ages hearing and speech concerns. We aim to provide high-quality services with 100% customer satisfaction. We encourage people to take care of their hearing health. We publish Magazine on Hearing Health, a free consumer resource on hearing loss and related products, technology, price, and research.
Our Values
These following values inform our decisions and inspire our work –
We struggle constantly to meet the needs of both hearing ad professionals and individuals

We maintain a strong focus on efficiency and quality

We are passionate to help people to hear better

We explore new ways and new grounds of doing things

We work together as one to reach our goal

We take pride in our work and celebrate our success story
Meet HearingSol Audiologists
Audiology is the way out to test for hearing loss. It deals with evaluating and identifying hearing disorders that are associated with infants, children, or adults. Thus people practicing audiology are called audiologists. Audiologists provide counseling to the family member and patient. Also on a referral basis to other professionals. We have trained professionals here who specialize in preventing hearing loss and treating individuals of all ages.
Our Services
Visit Our Clinic
Services available for hearing aids, hearing testing, counseling, speech therapy in Delhi NCR. For all the appointments and inquiry, dial our toll-free number +91-9899437202.
Email – [email protected]
Address – 211 Aggarwal Tower H-6 Netaji Subhash Place Pitampura New Delhi 110034 India
Call us – +91-9899437202 (Toll-Free), +91-9899437202 (Mobile), 011-47009114 (Landline)
Office hours: Mon-Sat 8.00 – 18.00, Sunday CLOSED
Contact our hearing professionals today to begin. We are here to help you 24*7 to overcome your hearing problems to give you a healthy and better life.