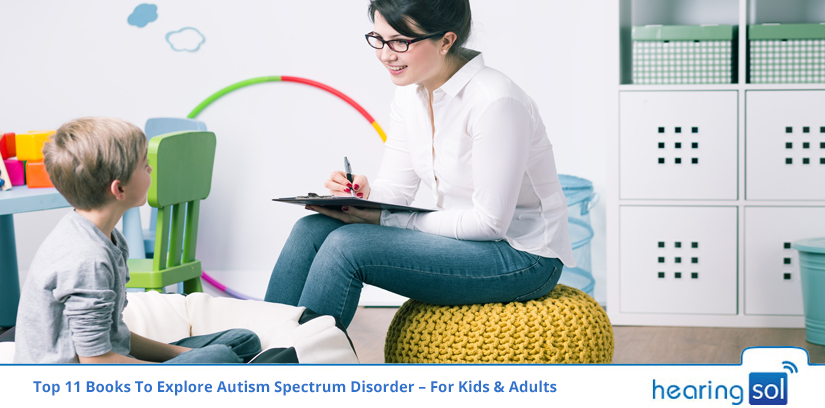 Autism becomes very changeling for everyone especially for parents who experience stress throughout their life. To reduce this problem there are top 11 Books To Explore Autism Spectrum Disorder In Kids and Adults.
Because it becomes the responsibility of the parents to organize their child's classroom environment or home to make it a pleasant place where their children can enjoy.
If you need any assistance or have a question about Autism Spectrum Disorder, you can consult our HearingSol experts with your problem, feel free to call us on +91-9899437202. We are always here to help you.
The most effective treatment for an Autistic child is their parent's care, love, and understanding. Every work lies on parents' shoulders.
Parents need to keep away their child from fighting with friends, running away, specific special education needs. Most of the time kids face constant meltdowns, avoid sights or sounds that overload their senses.
They also need to take their child to consult doctors or therapists. Some of the kids with autism don't sleep at all and because of their children, parents also feel sleep-deprived most of the time.
---
Top 11 Books To Explore Autism In Autistic Children & Adults
In India, According to the first rigorous estimate of the country's autism prevalence, around 23 out of every 10,000 kids in India are autistic. However, this rate is far below the rate of the United States which is 1.47 percent.
Even though in India in comparison to the United States autism prevalence is low, still the condition represents a significant problem. If we talk about 0.23 percent out of 1.3 billion people of the country, the number is still extremely huge.
People with autism experience a lifelong developmental disability. The major areas of difficulty for autistic individuals are to do with communication and social interaction.
They also often have restricted and repetitive interests, behaviors and activities, and maybe under or over-sensitive to tastes, sounds, smells, touch, or light. Sometimes autistic people also face intellectual disability.
It is very important to discover the challenges with autistic people and find new ways to tackle them. Reading books is one of the best ways to play and share with people with autism.
Books not only teach your kids but also assist you in reducing your daily struggle. Here are 11 beautiful books to understand every aspect of autism.
1) The Reason I Jump: One Boy Voice From The Silence Of Autism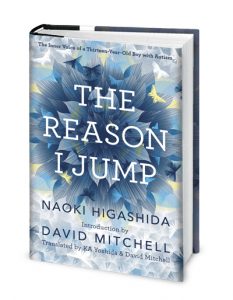 "The Reason I Jump" is one of the International bestseller books written by a thirteen years old boy with autism Naoki Higashida in 2007.
In this book, the boy demonstrates the thinking, feeling, and ways of responding to the things by the child like him. The book was first translated to English by author David Mitchell and published in 2013.
Since then it has been translated to 30 other languages.
Higashida was diagnosed with severe Autism Spectrum Disorder(ASD) in 2005 and suffered from a speech disorder with very limited communication.
The book ends with Higashida short story by saying "I am Right Here" which the author elaborates by expressing it as "About the pain, you feel when you are unable to express yourself to your loved ones" and he tries you to be able to connect with the autism people and their feelings.
2) Ten Things Every Child with Autism Wishes You Knew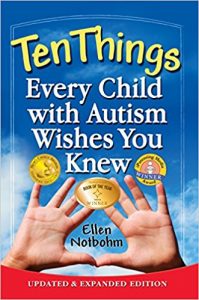 This is one of the most favorite books of the autism community. Every social worker, teacher, parent, physician, and therapist must have this educational and informative book in their book collection.
The ForeWord Book of the Year Awards mentions this book in 2005 and also it is the winner of an iParenting Media Award.
People looking for compassion and humor in books will not be disappointed after reading this book. The ten characteristics described in this book that help illuminate not define kids with autism.
3) A Parent's Guide to High-Functioning Autism Spectrum Disorder: How to Meet the Challenges and Help Your Child Thrive
Every Autistic child experiences the autistic spectrum disorder condition on his own and in different ways. Most of the people are high-functioning and also have live, high yielding, and fulfilling adult lives.
In "A Parent's Guide to High-Functioning Autism Spectrum Disorder," authors, Geraldine Dawson, Ph.D., Sally Ozonoff, Ph.D. and James C. McPartland, Ph.D., assist parents in raising their kids who can later go on to be self-determining contributing members of the autistic society.
It provides a hopeful and compassionate platform to work with kids' unique capabilities and impairments. From problem-solving ideas to real-life success stories this book helps in placing examples and productive advice.
It also helps in building intelligence and language abilities in autistic people.
4) Uniquely Human: A Different Way of Seeing Autism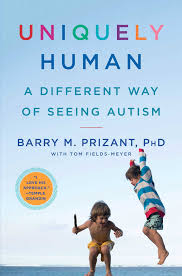 It is a very innovative and original book on autism. In "Uniquely Human" Barry M. Prizant, Ph.D. Shows parents a new light.
This book is kind of a new course for all the parents with autistic kids which not only helps with the anxiety but also provides a complete guide.
In this guide, parents are divided into two parts one is living with autism and the other is understanding autism.
5) Look Me in the Eye: My Life with Asperger's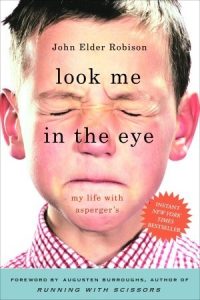 John Elder Robison expresses his story in "Look Me in the Eye" from his childhood and by the time he turned forty and diagnosed with autism called Asperger's syndrome.
Since his childhood, he was unable to connect with people and he used to avoid eye contact. No one understood him, not even his parents. He portrayed every live event of his in this book.
From being a defective child to a storyteller writer this book will take you through all the ups and downs of a John Robison's life.
6) Autism Spectrum Disorder: The Complete Guide to Understanding Autism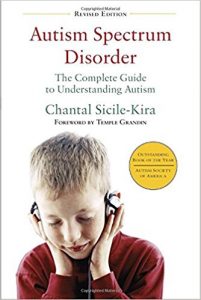 With this Complete guide, any new diagnosis parent can cover all the basics of Autism Spectrum Disorder. In case you don't have time to consult a therapist or a doctor then "Complete Guide to Understanding Autism" by Chantal Sicile-Kira is your lifesaver.
It has numerous chapters on diagnosis, causes, and treatments written for educators, parents, and guardians. It covers all the working and living conditions for young adults with autism.
7) Thinking in Pictures: My Life with Autism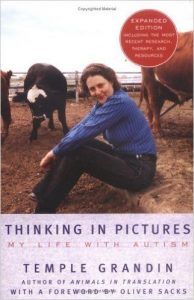 Dr. Temple Gradin is a well known gifted scientist who is herself is an autistic person. She has written this book from two perspectives, both as an autistic person as well as a scientist.
Through this book, she explains her painful experiences and also how she tried to break all the boundaries to maintain her position in the outside world. "Thinking in Pictures" also motivates others who are living with autism.
8) NeuroTribes: The Legacy of Autism and the Future of Neurodiversity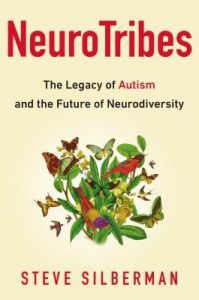 "NeuroTribes" break the conventional thinking about autism spectral disorder. It provides a huge platform for understanding, acceptance, and participation of autistic people in society.
In this book, Steve Silberman explains what will happen if disorders like ADHD and autism weren't seen as disorders, but variations? He also discussed many topics from autism history to autism diagnosis.
9) I Think I Might Be Autistic: A Guide to Autism Spectrum Disorder Diagnosis and Self-Discovery for Adults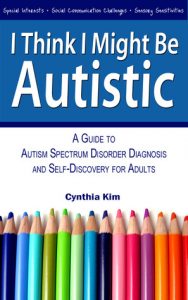 Cynthia Kim helps all the adults who are a new diagnosis or struggling with their uniqueness through "I Think I Might Be Autistic".
You can diagnose the symptoms of autism and also can get help after being diagnosed with autism with this book. You can get all the insights, information, suggestions, or tips about Asperger's syndrome.
10) Autism Adulthood: Strategies and Insights for a Fulfilling Life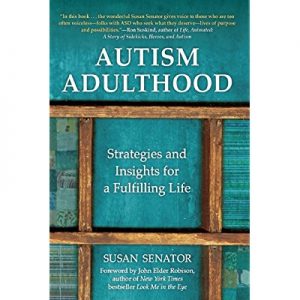 In "Autism Adulthood" author Susan Senator being a mother of an autistic child shared her experience for those who are growing or grown up with autism. She expressed one of the biggest fear of a parent with all her personal stories of her life in this book.
This book includes thirty interviews with autistic adults, their parents, researchers, therapists, and caregivers. "Autism Adulthood" expressed every individual circumstance, their thought process, and especially their unique solution to a new unique problem.
11) An Early Start for Your Child with Autism: Using Everyday Activities to Help Kids Connect, Communicate and Learn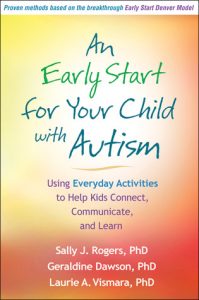 In "An Early Start for Your Child with Autism" authors Geraldine Dawson, Ph.D., Sally J. Rogers, Ph.D., Laurie A. Vismara, Ph.D., explains the importance of parents in child development.
This book explains the role of parents, caregivers, teachers, and how they help in everyday activities in the life of an autistic child.
It also explains how to turn the daily activities into a fun and learning experience to improve growth and development.
If you need any assistance or have a question about Autism Spectrum Disorder, you can consult our HearingSol experts with your problem, feel free to call us on +91-9899437202. We are always here to help you.
---
Read more:-