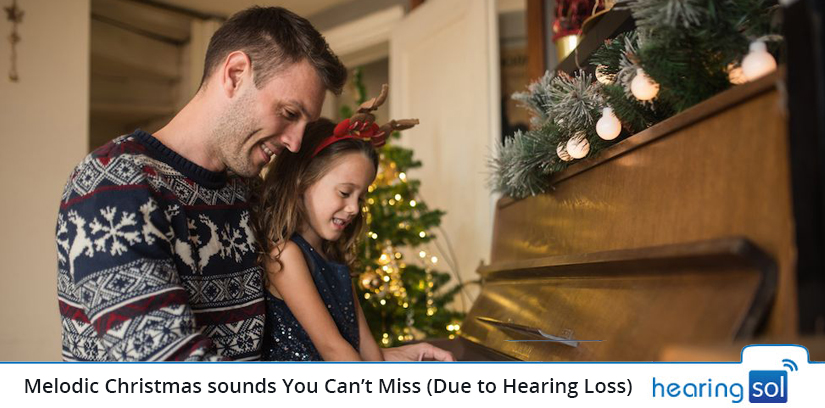 Well, it's Christmas time and you can listen to the jingling of bells along with the Christmas sounds of carols.
Christmas is a moment of arrival of Santa Claus, singing carols, cakes and chocolates, unrevealed secrets and gifts, and delighted social gatherings. You can smell the sweetness of snow, pancakes, and coffee mixed with the moments of Christmas.
You can purchase the latest hearing aids at a fair price through HearingSol, If you need any assistance or you have a query regarding Hearing Loss, feel free to call us at +91-9899437202. We are always here to help you.
Have your ears started to hear the ringing of bells, children singing Christmas songs, and the prayer in the church?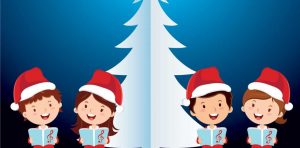 If yes, then be ready for this snowy moment of Christmas. And if you are suffering from hearing loss, your ears will miss these sweet and memorable Christmas sounds. So, you should immediately visit an audiologist for hearing check-up and prepare your ear to hear these incredible Christmas sounds. As we know that you don't want to miss these Christmas sounds instead of having hearing loss.
Christmas brings a variety of natural and pleasurable sounds which make this season incredible and unique. Let's discuss what Christmas sounds you can hear in this season.
Christmas Sounds That You Can't-Miss
Christmas Music
Every child and adult love to sing Christmas music in this awesome snowy season. You can't imagine Christmas without sweet and melodious Christmas songs. It unfolds your senses and fills your heart with pleasurable sensations. Singing along with the Christmas music is an awesome moment for all of us. But can you enjoy this pleasurable music with untreated hearing loss?
Well, it's not possible.
Thus we advise you to get your hearing treated under the supervision of hearing care professionals and enjoy this memorable music.
Carollers And Choir Singing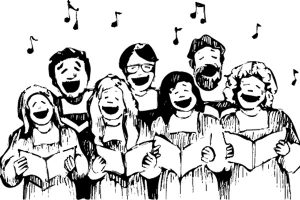 Christmas is nothing without the prayers. When the choirs sing the prayers in the church, the purity of the moment reaches our hearts. It provides an emotional layer that we can't miss. A group of carolers with the dress in costumes, like folk costumes or elf costumes, call at homes and walk the streets to sing in the Christmas spirit.
Your hearing loss will resist your ear as well as your heart to feel such an emotional layer and sensational moments. Therefore, before it gets too late, rush to the hearing specialist and let these sensational layers to enter your ears as well as your heart.
The Silent Sounds of Snow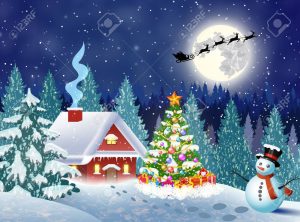 Generally, Christmas is directly linked with the snowy and winter moments. Though various countries don't experience both at the same time.
The people who are lucky enough to experience Christmas and snowy weather at the same time can hear the silent sounds of snow. They can hear crunchy footsteps walking on the layer of snow or children enjoying making a snowman. The music of snowy winds can be heard along with the laughter voice of the children playing in the snow.
It may be possible that you are unable to hear the sound of snow whether you are suffering from hearing loss or not. But what about the movies? Can you watch these movies with your impaired ear?
Christmas Movies
These movies provide the best holiday spirit you can enjoy with the Christmas cookies and cakes. Christmas movies are just an opportunity to enjoy together with your loved ones. But your hearing loss can spoil these moments. Imagine your loved ones are watching movies with its natural sound and you are feeling that the volume is either too low or there is no volume. This is an alarming situation for your ears.
You can wear hearing aids of the latest technologies like Bluetooth hearing aids, wireless hearing aids or rechargeable hearing aids. Use one of them to enjoy togetherness with your loved ones.
Subtle Sounds of The Season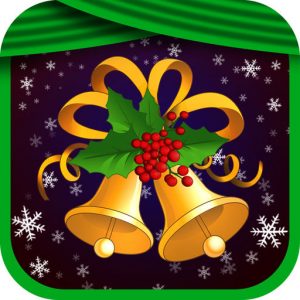 Some sounds are an indispensable part of the Christmas season. They are known as the subtle sounds of the season. Following sounds can be heard that fills the heart of the people with holy spirits and bliss.
The ringing of the bells
Christmas rhymes – Jingle bell jingle bell
Santas exciting voice 'ho ho ho'
The people wishing each other "Merry Christmas"
The sounds of prayer and blessings
Crackling fire
The sounds of unwrapping the gifts
The laughter full of excitement and happiness of the kids and adults
The mesmerizing announcement of the Christmas party
Sharing memories and voices of the loved ones
Can you feel these mesmerizing moments with your untreated hearing loss? No, you can't. Therefore, first, you have to go to a hearing check-up and follow the advice of your audiologist. As their treatment and instructions will help you to enjoy these memorable Christmas sounds also when you have a hearing loss.
Tips To Enjoy These Christmas Sounds (In Case of Hearing Loss)
If you are suffering from hearing loss, and you can't wait for next year to enjoy these Christmas sounds. As hearing loss treatment is a long and complex process. But you have to follow the following instructions in order to enjoy your Christmas :
Visit the hearing specialist and get your hearing check-up
Wear hearing aids – Try the hearing aids of the latest technologies like Bluetooth, wireless hearing aids. Today hearing aid not only provides clear sounds but has more advantages than a sound amplifier. It removes the background noise and provides clear and understanding speech to the users. It clears unwanted noise.
Keep your hearing and conversation away from the noisy places. Choose the quiet corner to enjoy these events. As noise can worsen your hearing abilities.
You should prefer to sit in the center of the round table for proper communication.
Reduce the background noise – Background noise can disturb you in listening to these Christmas sounds. Switch off the radio or tv.
Wear ear protection devices such as earplugs or earmuffs.
Watch the Christmas movie with the subtitles.
Thus these tips will make your Christmas more enjoyable and enable your ear to enjoy these sounds. Wearing ear machines will let you enjoy singing carols and Christmas songs. Make your Christmas special and awesome with these incredible Christmas sounds and take care of your ears.
You can purchase the latest hearing aids at a fair price through HearingSol, If you need any assistance or you have a query regarding Hearing Loss, feel free to call us at +91-9899437202. We are always here to help you.