Best Speech Therapy Exercises & Activities At Home
Improve your speech & voice from our tried and tested exercise tips and instructions. Here at HearingSol, we provide the best treatment of various speech disorders by our top speech pathologists. If you or your child is having a problem with speech or language, visit our clinic today or call our toll-free number +91-9899437202 because it's better to be safe than to be sorry.
There is a wide variety of motivations to deal with speech therapy exercise at home. Now and then, a parent isn't sure if her youngster needs to see a language teacher and might want to do some language training practices at home first. Maybe your kids' instructor has communicated worry that he makes them hesitate, or needs assistance in conversation. Or on the other hand, your kid is as of now observing an SLP and you might want to supplement what he is realizing with at-home exercises.
If you need any assistance or have a question about Speech Therapy Exercise & Activities, you can consult our HearingSol experts with your problem, feel free to call us on +91-9899437202. We are always here to help you.
Speech Therapy Exercises And Activities
There are many ways you can help your child or adults learn to understand and use words. No matter the origin of the client's problem, speech therapists offer activities and exercises that can make the client's daily life easier. The following therapies are the proven speech therapy exercises and techniques which are as follows :
Articulation Therapy: Articulation, or sound production, exercises involve having the therapist model correct sounds and syllables in words and sentences for a child, often during play activities.
Oral-motor/feeding and swallowing therapy

Oral exercises including facial massage
Tongue, lip, and jaw exercises
Introduction of various food textures and temperatures

Language intervention activities: The SLP will interact with a child by playing and talking, using pictures, books, objects, or ongoing events, model correct vocabulary and grammar and use repetition exercises to stimulate language development.
Speech Therapy Exercises At Home For Children
We will provide a variety of speech therapy activities for the child that you may make your child do at home. The various techniques of speech therapy will make your child's speech and communication better. These activities are simple and convenient as you can easily arrange them at your home. Let's have a look at the following speech therapy exercises for the child at home.
1. Encourage conversation
Have regular storytelling sessions
Ask open-ended and provoking questions
Asking questions that elicit the detailed response
2. Flash Cards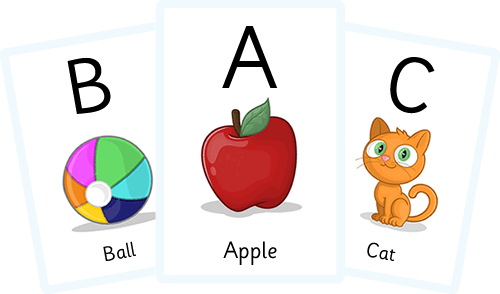 Flash Cards can assist kids in language training by focusing on the sounds that they experience issues with. You can help make it all the more attractive by giving a movement to your child to do them or a reward when done effectively. For instance, a little bit of sweet (chewable is useful for fortifying jaw muscles) in the wake of saying a specific number of sounds on the flashcards accurately.
3. Mirror Exercises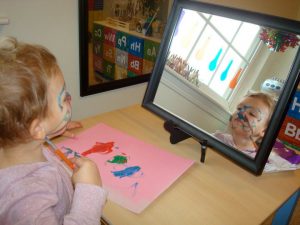 Numerous children with verbalization issues don't know how to move their mouths to make sounds accurately. Talking before a mirror can help a kid to perceive how their mouth moves when she makes specific sounds. You can express each stable gently and effectively to show the appropriate situation for your kids and exhibit the difference in the mirror.
4. Frog Hop
This is a basic diversion to cause, get your youngster to rehash a similar word six times. Pick six words that you need to practice. Slide each word into a reasonable plastic paper defender. Spread the plastic lily cushions everywhere in the room. Have your kid bounce to every lily cushion, each time saying the word. After he bounces to every one of the six of the lily cushions and says the word effectively.
5. Hold Yoga Poses
Search for pictures of yoga postures for kids on the web. Have your kid pick one and hold it while he does his ability.
6. Try tongue twisters
Tongue twisters are an incredible method to enhance your language clearness will permit you to figure out how to keep your voice clear and talk with certainty. Numerous on-screen characters and open speakers will practice tongue twisters before going in front of an audience to warm their voices up.
7. Follow Lines or Shapes
Draw lines or shapes on a bit of paper. At that point, overlay that page or place it in a plastic sheet defender.
Have your youngster follow the lines or shapes with a dry marker while repeated his expertise. At the point when he's set, delete and use again next time.
8. Turtle Race
You require no less than 2 individuals for this, yet you can be the second individual if require be.
Have the two individuals sit on their bottoms with their knees up. Each time your youngster does the skill, everybody gets the opportunity to push ahead one hurry.
9. Moving Beans or Marbles
Place beans or marbles in a little holder. Get a moment comparable compartment.
For every notice, move one bean or marble to the next compartment. At the point when every one of the beans/marbles is moved, you're finished.
10. Go for a Walk
When you are strolling someplace with your kid, have him make one stride for each reiteration.
Attempt this one when you're strolling to the play area from the auto or into the house when you return home.
11. Stoplight Speech
While you're sitting at a red stoplight, perceive how often your kids can do the aptitude effectively before the light turns green.
12. Bedtime stories
During the night you may make your child read a story. You must point to an image and repeat the word slowly and encourage him to do the same. For example, point to an image of a tiger and repeat 'tiger'. Then the next time the tiger shows up in the story, ask your child what that image is.
13. Game of Telephone
It is an excellent way to teach your child to listen to your words and relate them to another person
14. Reading
Ask questions about the pictures, ask your child to point to items on each page and for older children, you may ask your child to think of experiences he or she may have had that are similar.
15. Teach sign language
It shows a correlation between sign language and speech. This motivates the child to learn more.
16. Get a Cotton Ball & Straw
Put the cotton ball down on the table or on the floor.  Now, take a straw & let him blow through it to make a cotton ball move (have the cotton ball on the table). This will help with the oral muscles needed for speech.
17. Put Some Things Out of Reach
Children are more likely to talk when they want something. It helps in modeling the speech-language and behavior of the child.
18. Best toys for effective speech therapy exercises for children
High-quality and toys that can take a beating.
Toys that your child likes – cars, animals, dolls, painting and etc.
Toys that build imagination (i.e, stacking wooden block toy)
Try not to get battery-operated toys.
Toys that encourage movement activity (i.e, a ball)
Effective Speech Therapy At Home For Toddlers
The disorders like oral impairment and motor problems, hearing problems, autism, extreme environmental deprivation, neurological problems, apraxia of speech, prematurity and selective mutism give rise to the necessity of speech therapy exercises in toddlers. Thus as a parent, you must follow the specific speech therapy exercises to reduce the speech and language disorders in your toddler.
Use easy words like "da" and "ma" or "ba" and "aa" or "ooh" to babies even after they square measure newborn.
Speak slowly so that your kid will understand
Play together with your kid
Reduce the background noise of the television
Tell your baby what you're doing
Read books with lots of colorful pictures and words to your child. This activity can also increase love for books within your kid.
Introduce colors and shapes
Teach hand gestures and sign language
Singing and Rhyming
Introduce new words
Teach them to provoke things
Encourage communication
Make printable magnets for your refrigerator and attach magnets that has his favorite things and when he wants something, he can bring that to you.
Teach "thank you" and "please" early
Do experiment with a cotton ball & straw.
Make use of straws to drink liquids
Best Toys for Speech Exercises for Toddlers
You may use these toys in order to make your speech exercises activities for toddlers
Wooden Blocks
Colorful Nesting Cups
Activity Toys – Balls, vehicles, etc.
Interlocking blocks
Role Play – like grocery, kitchen, doctor, etc
Sand Toys – kinetic sand and sand play set
Magnifying glass
Barns, houses and farms
Stickers
Bubble makers
Magazines like National Geographic Little Kids First Big Book
You may read : Effective speech therapy exercises for toddlers
Speech Therapy Apps for Toddlers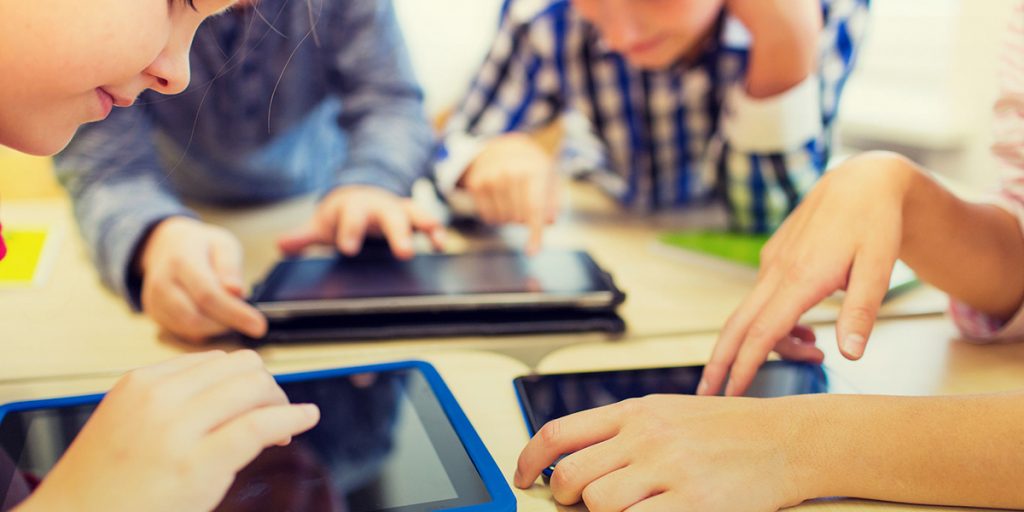 Using speech therapy apps like Constant Therapy will help you with aphasia or stroke. These apps will improve and check your current ability levels and assign exercises that target your problem areas. The following apps will provide better outcomes. Let's have a look at them.
Speech Tutor
Articulation Station Pro
Tally Tots
Talking Pierre with the parrot
Fluency SIS
Fluency Tracker
Keyword Understanding
Let's be social
iSequence
Word Games for Toddlers
To work on your visual processing and comprehension, try computer games like solitaire or alchemy.
Games like solitaire or alchemy work on your visual processing and comprehension.
Word games like word searches or crossword puzzles help to make your problem solving and visual processing skills better.
Puzzle games like Sudoku improve your comprehension skills.
Speech Therapy Exercises At Home For Adults (Stroke or Aphasia)
If your child is suffering from aphasia or stroke exercises of repetition can help them. As during aphasia or stroke, left brain stroke damages the language center of the brain and causes language/communication difficulties. When the stroke damages the language center of the brain it helps to rewire and restructure itself. Repetition exercises help in recovering neuroplasticity. You can retrain new areas of the brain to control your speech. The more you train, the better your speech will get.
Following speech therapy exercises are recommended for the parents to assist your child to do at home. You must make your child do each exercise 20+ times, 6 days a week in order to get the deserving results.
1. Tongue In-and-Outs
Stick your tongue out and hold it for 2 seconds, then pull it back in. Hold for 2 seconds, and repeat.
2. Tongue Side-to-Side
Open your mouth and move your tongue to touch the right corner of your mouth. Hold for 2 seconds, then touch the left corner of your mouth. Hold for 2 seconds, and repeat.
3. Tongue Up-and-Down
Open your mouth and stick your tongue out. Then, reach your tongue up toward your nose. Hold for 2 seconds, then reach your tongue down toward your chin. Hold for 2 seconds, and repeat.
4. Practice to Say Cheese
To help improve control of your lips, practice smiling in front of a mirror. Smile, then relax. Repeat as much as you can stand.
5. Do practice with your smiley faces
When you're done practicing those smiles, move onto making kissy faces by puckering your lips. Pucker your lips together, then relax. Repeat 10 times in front of the mirror.
6. Consonant & Vowel Pairing Repetition
Choose the consonant, which is troubling you and pair it with each of the 5 vowels. For example, if you have trouble with the "k" sound, then practice saying "ka, ke, ki, ko, Ku" over and over. If you really struggle with each sound, then you can try saying each one individually over and over. For example, start by saying "ka" 20 times. Then move onto "re" 20 times; etc.
These all are the best-proven exercise and activities to improve speech disorder. If you have any kind of query related to speech problem, you can call on our toll-free number +91-9899437202.