SurfLink is a device that wirelessly streams stereo sound from electronic devices, to compatible hearing aids.
However, It allows carefree conversations and also provides volume and memory adjustments. Brands customize surfLink and also add many preferences and features for providing surfLink accessories. These accessories provide control and personalization according to the lifestyle of the user. There are many types of accessories.
Types of SurfLink accessories
 Mobile 2
 Starkey hearing technology presents SurfLink mobile 2 which is an all in one listening device, hearing aid and media streamer.
Basically, it is a hand free cell phone with media streamer and hearing aid remote.
Provides feature of one to one conversation in an extremely noisy environment.
It wirelessly streams sounds from the mp3 player using audio connector cable or from any Bluetooth enabled device.
Two microphones are available directional and omnidirectional due to which it can gather sounds from different directions.
Mobile 2
Features
Power button
Touch screen display
Volume up button
Volume down button
Micro USB jack
Built-in microphone
Mini Mobile
In this SurfLink Mini Mobile, users are able to connect any Bluetooth. You can connect your hearing aid to stream any phone calls.
Ignite hearing aid also uses a SurfLink mobile accessory.
Mini Mobile
How does it work?
Plug the Mini Mobile at the bottom of SurfLink Remote Microphone 2. Then stream calls from any Bluetooth mobile phone to your hearing aids
Media 2 –
With Media 2 Streamer you just plug and enjoy the TV or any media.
It has a set and forgets wireless transmitter.
It automatically syncs the sound directly to your hearing aid device when you are in the range of media 2.
Through media 2 multiple people connect their single device to the wireless hearing aid.

Media 2
Remote
It is used to change memory modes and adjust the volume.
Remote is available with wireless hearing aids. Use it to adjust volume, memory modes and more things.
It can also go in and out of the streaming model, with only one push of a button.
It is a relatively simple device to use for you to control your hearing aids.
Allows you full control of your hearing aids with ease.
A user can control adjustment whether to one or more hearing aids.
Remote
SurfLink programmer
SurfLink Programmer gives the ultimate speed and also flexibility in direct to hearing aid wireless programming.
It connects to your fitting computer easily via a standard USB connection.
Offers a range of at least 20 feet, allowing patients to visit the fitting room during counseling and exhibitions.
A patient does not require additional hardware.
SurfLink Programmer
Remote Microphone 2
It is a lightweight microphone.
It is worn by a person who is communicating with you.
Provides one to one conversations.
The user is able to switch between different ways to adapt their listening experience in a difficult environment.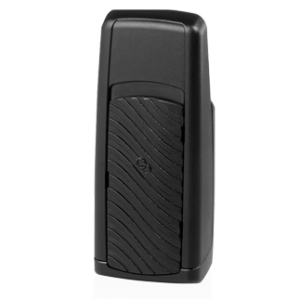 You can purchase the latest hearing aids at a fair price through HearingSol, If you need more information or you have a query about SurfLink device for Hearing Aid or Hearing Loss, just give us a call on +91-9899437202. We are always here to help you.