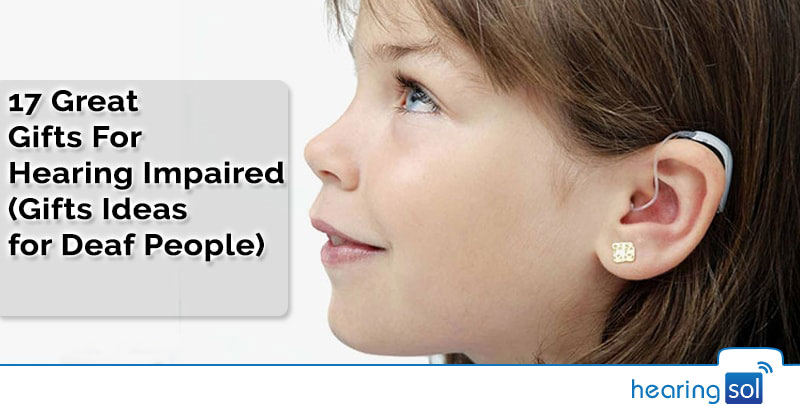 Hearing Impaired means the people who are unable to listen/hear, or which are partially or Completely Deaf. In India, about 6.3% of people are affected by the hearing problem.
From one survey, it was found that about 90% of the disabled people are unemployed. Mostly the disabled people are unable to pass the 6-7 Standard and hardly someone manages to pass the 10th standard.
You can purchase the latest hearing aids at a fair price through HearingSol, If you need any assistance or you have a query regarding Hearing Impaired People or Hearing Loss, feel free to call us at +91-9899437202. We are always here to help you.
Due to advances in technology, there are various devices and treatment which can help the disabled to be the same as the normal people. They can be provided with the hearing aids.
These devices can also be gifted to them as gifts for hearing Impaired. It will show that you understand and respect his/her needs and will make living with hearing loss a little easier for them.
However, if we talk about all over the world about 5% of the world's population is suffering from the Hearing problem. Among the USA, Canada, Mexico, Argentina are the top countries in which the population of deaf people is highest.
We have prepared this unique list of gift ideas for deaf people which they can actually use. Along with the product description, you will also get the link from where you can shop it online. Hope you like our collection.
---
List of Best Devices Which Can be Gifted to the Deaf People
1. Headphones and Earbuds
Headphones and earbuds are great gifts for hearing Impaired. However, these devices are costly but they can help a lot someone with the hearing loss and it would be the best gift for those with hearing loss in 2018.
Features:
These two devices are designed so that deaf people can easily listen to what other people are saying.
These are tech devices that connect through mobile phones and helps deaf people to attend phone calls.
It connects through mobile phones via Bluetooth, or through the wired connection.
These devices enhance the quality of sound as they send the sound directly to the ear by which one can listen to the message without the external noise.
2. TV Headphones or TV Ears
It is the biggest problem that hearing-impaired people are not able to watch the television. TV headphones combat the problem of hearing the sound from the television.
It helps in hearing television dialog clearly while eliminating complaints about loud volume or the need to buy expensive hearing aids.
These headphones are connected with the television with Bluetooth so that they can transmit the signal from the television to the headphones.
Features:
Voice Clarifying Circuitry
Twice the Power- 120 dB
Ultra-lightweight wireless headphone
Background noise reduction
3. Vibrating Alarm Clock
One of the main problems with the hearing impaired people is that they cannot use the alarm clock to wake up early in the morning.
The sound produced by the clock does not affect them. We can use a hearing aid like earbuds and overcome this problem, but it is difficult to sleep with such devices.
There are some devices discovered which act as an alarm clock for the deaf people. These Devices generally produces a kind of vibration instead of producing sound.
We can use the light of high pulse and this is called light up the clock and we can gift to those hearing-impaired people.
Features:
Vibrating Pad
Loud alarm
Vibrating alert shakes your bed or pillow to alert you when asleep
Flashing light alert option
4. Wifi Digital Doorbell
Wifi digital doorbell is well known today. As the deaf people are unable to listen to the doorbell if it is the simple doorbell.
Digital doorbell means that whenever the bell rings, a notification or alert is sent to the mobile which can easily notify the person. It is the device to make alert the people who are hearing impaired.
Features:
Programmable
Frequency Matching for the Hard of Hearing
Different modes are available- 1. Only flash; 2. Only ring 3. Both ring and flash at the same time.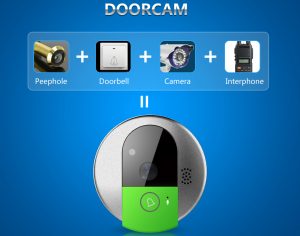 5. Smart Jewelry
This is the device or a kind of jewelry that the hearing-impaired people use to wear. It's a high technology device that helps to notify the phone calls as whenever any notification comes on the phone, the jewelry notifies the people by initiating a flashlight or vibrating. This is a Fashionable gift for hearing impaired people.
Features:
Notify the user of important text messages, phone calls, or calendar alerts by vibrating.
It can send out safety alerts to specified contacts if the wearer is in trouble.
Soon the smart jewelry will include fitness tracking capabilities.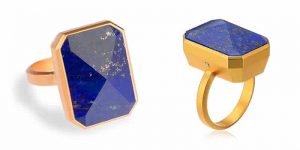 6. Happy Holidays
This is not a physical gift, this is a special gift which indicates that you care for the people who are hearing impaired. You can spend time with them, make them feel better.
It shows that you care about their struggles and their needs and can make a big difference in their life long after the holidays have passed.
7. Games for Hearing Impaired Children
Games for Hearing impaired children would be the best gifts to them. There are many games that do not require a hearing, which means a hearing-impaired child can also play them.
Some of the Common Popular Games for hearing Impaired Children are as follows:-
Marbles Catchoo3.0
Squigz
Koosh Ball 3-inch
Magnetic Alpha tab
Mini Squigz
8. Apps for Hearing Aids
There are various apps that help measure decibel meter and learning sign language. There are many apps that help children to learn new things.
As apps did not require the capability of hearing, we only need to see the app and use the app accordingly.
9. Sound Amplifier
It would be best for the Gifts for Hearing Impaired. Sound Amplifier is a device that is used to amplify the signal. It would be difficult to afford the hearing aid devices as they are very expensive, so one can get the Sound Amplifier.
It is often called a Personal Sound Amplifier. This Device Consists of Transmitter, Receiver, Microphone, etc. This device is cheaper than the other hearing aid devices and also smaller in size.
Features:
It allows you to set the device to a comfortable listening volume.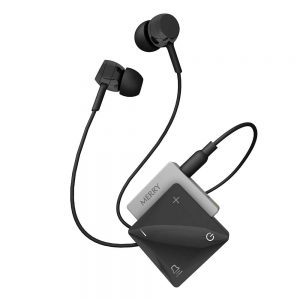 10. Hearables
Without question, the hottest gift for the hearing impaired this year is hearable. These high-tech devices go directly in your ear to help you hear better, but they also do much more.
Features of wearables include vital sign monitoring, activity tracking, and personal biometric identification. For those who are hearing impaired, extra features include:
Invisibility which decreases the stigma of wearing a hearing aid
Augmented hearing to improve hearing above normal levels
Smart capability for synching your wearables to your iPhone
Layered listening to filter out or enhance specific sounds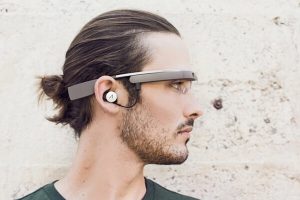 11. Wake Up Light Alarm Clock
There are many incredible options to choose from. Vibrating alarm clock is a good option because it makes you feel good. One's you tried, you told everyone it's so cool, the colored sunrise simulation!
This nifty piece of technology will allow your hearing-impaired loved one to wake up with colored sunrise simulation. Gradually wake up to natural light instead of an obnoxious buzzer.
Philips has created an alarm clock that uses colored sunrise simulation to wake you up gradually with natural light.
Features:
There are different color keys to choose your favorite color.
Different charging methods are available- with a USB charger(Only power this device), wall jack, or to use back up batteries
You can set snooze mode and alarm time with easy-to-use touch keys.
Few minutes before your alarm time light gradually brightens from 10% of brightness to 100%.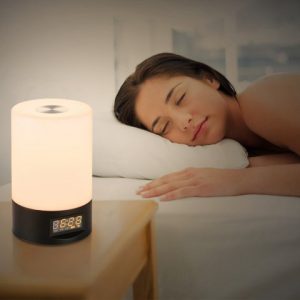 12. American Girl Doll with hearing aids
You can personalize your doll with a set of hearing aids. The doll hospital staff will expertly fit your doll with a pair, or you can purchase a doll with a hearing aid already in place.
Complete your holiday shopping with great gifts for the hearing impaired. Happy holidays!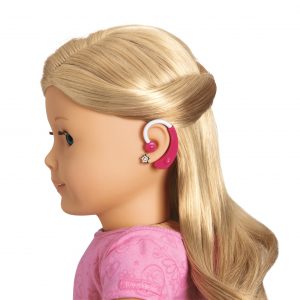 13. Books for children and Teens with Hearing loss
Entertaining books are a great way to ease the transition of wearing hearing aids or cochlear implants for children. A few top titles include:
El Deafo
Itsy Bitsy Spider
I am The Boss of My Hearing Loss
Cosmo gets an Ear
Rivers' Walk
14. Hearing device decorations
Giving Hearing aid decorations are good gift ideas for younger people who are suffering from hearing loss, in most cases if they are not ready to wear them.
Get your loved ones hearing aid charms to decorate their devices and make them look beautiful. Check out Lugs, a UK-based online shop that helps you to create personalized kits to decorate hearing aids with stickers, bows, and plastic covers.
15. Captioned Telephones
A great gift for those senior living who is having hearing loss, a captioned telephone, like the Clarity Ensemble telephone that makes you connected with their social life, your personal or your beloved ones without any struggle or trying to hear on phone by making your efforts.
This way you feel happy to connected with your loved ones.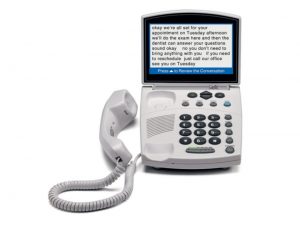 16. Movie Theaters with captioning
Give a gift card to the AMC or Regal cinema chains, which provide captions for those who are unable to hear clearly so that it helps to make them enjoy those moments.
Some of the movie chains also do the same and maybe soon all will provide this facility for hearing impaired guys, but for now, make sure the theatre actually has the captioning devices.
17. Skinits
Skins are designed to fit properly. It is easy to use such devices. They are pre-cut, long-lasting, easy to wear, and they leave no residue when removed from the device.
Skins which I have I love them and have a selection accordingly I need and change depending on my mood or style!
Features:
They can be applied directly to your devices so that you can design them any way you choose.
They're removable, you can easily change the design to suit your lifestyle.
There are lots of designs to choose from, and there is also the option to custom design them.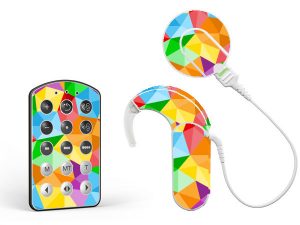 ---
Conclusion
Now it's your ideas to decide which one gift you want to choose for your hearing-impaired loved ones that make them feel happy to see such a fantastic and useful gift for them.
If you have a relative, friends, or anyone who has that problem and on any occasion, you have to gift them then it's the best gift ideas. So what you decide this year.
Let us know in the comments below if you get or receive one of these gifts this year, or if you have an even better one you'd like us to add.
You can purchase the latest hearing aids at a fair price through HearingSol, If you need any assistance or you have a query regarding Hearing Impaired People or Hearing Loss, feel free to call us at +91-9899437202. We are always here to help you.