Most Accurate Decibel Meter App For Android/iPhone [2019]
Last Updated:

Jan 9th, 2019

Posted by:

admin

Category:

Health & Wellness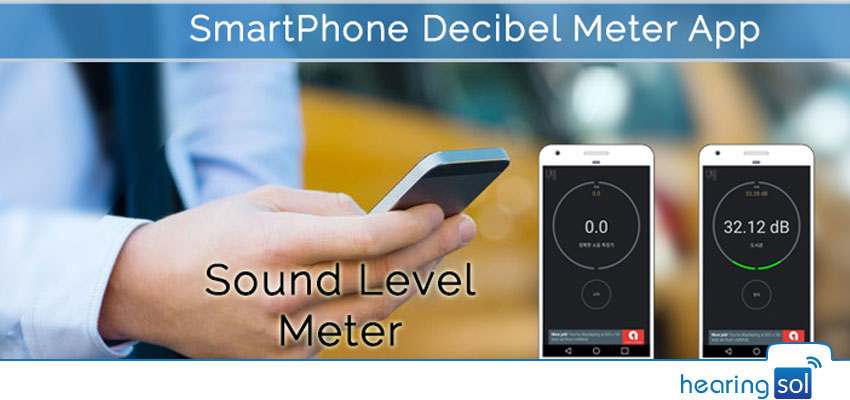 Hearing loss is the fourth highest cause of disability across the world. And it's expected to get much worse. In the U.S alone, one in four adults show signs of noise-induced hearing loss. One of the main reasons behind it is – all the noise that's around us every day.
This is the sound of traffic in India. People are exposed to these sounds on regular basis. All these noises are really annoying and also killing your ears. A certain level of sound is okay for your hearing, exceeding that level can prove to be harmful to your ears.
How is noise pollution ruining your hearing?
According to the Environmental Protection Agency, the best way to protect your hearing is to limit noise levels to 70 decibels. And Hearing experts agree that continued exposure to noise above 85 dB will eventually harm you.
If you are curious about the noise levels around you, dB meter apps will tell you exactly how much noise you are exposed to.
People ride public metros, trains, buses for hours every day and it's really really loud. As per Times of India article, the busy ITO Junction in Delhi registers around 74 decibels of sound on a normal day.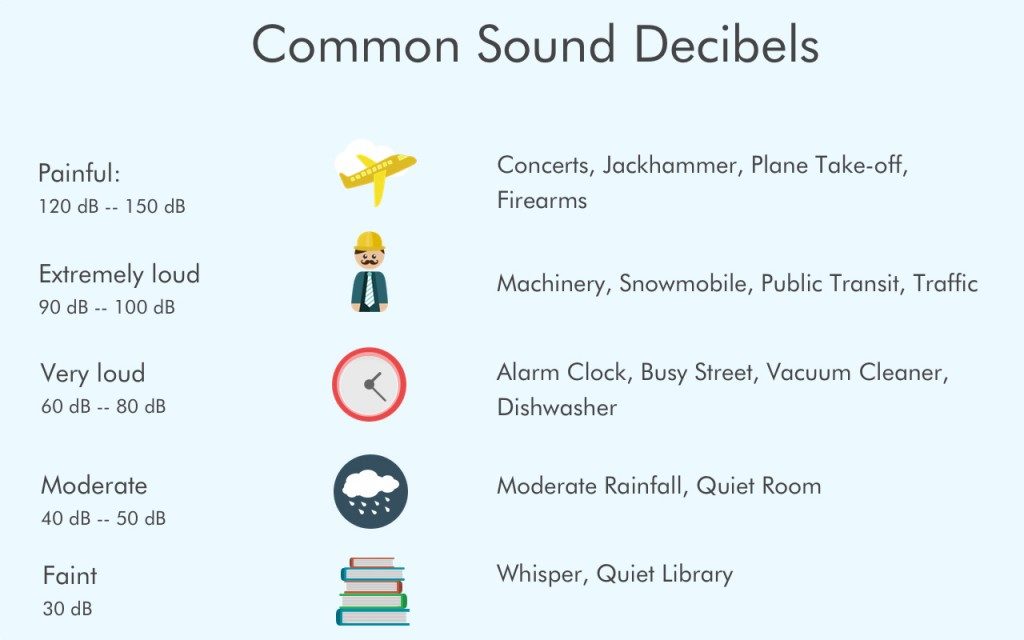 Small hair cell transmits the electrical signal to your brain. These hair cells are often harmed or destroyed by extremely loud noise like attending rock concerts, working with shop tools, and operating lawn mowing equipment. Many extremely loud sounds, can destroy these delicate hair cells, resulting in hearing loss and even annoying tinnitus, or ringing in the ears.
To help yourself, you may put on earphones or headphones. But that doesn't really help. Smartphones at maximum sound may produce noise up to 100 decibels. As per a report of the World Health Organization, a place with 105 decibels surrounding can damage your hearing in less than an hour. And the worst thing about hearing loss is that ear damage is irreversible.
Decibel is (abbreviated as dB, and also as DB and DB) is a unit to measure the intensity of a sound by comparing it with a given level on a logarithmic scale. A decibel or sound level meter is a device or instrument with a microphone used for sound test and measurement.
Decibel Exposure Time Guidelines
| | |
| --- | --- |
| Continuous dB | Permissible Exposure Time |
| 85 dB | 8 hours |
| 88 dB | 4 hours |
| 91 dB | 2 hours |
| 94 dB | 1 hour |
| 97 dB | 30 minutes |
| 100 dB | 15 minutes |
| 103 dB | 7.5 minutes |
| 106 dB | 3.75 minutes (<4 min) |
| 109 dB | 1.875 minutes (<2 min) |
| 112 dB | .9375 minutes (¬1 min) |
| 115 dB | .46875 minutes (¬30 sec) |
Hope, you have understood how too much loud noise can ruin your hearing. But how do you know when the sound level is too loud? How to do noise level measurement?
Here in this article, you will get to know about best online decibel meter apps to measure noise levels. You can use them online or either install this application in your device (Android, iPhone).
These noise level measurement apps make it easy to take control of your health and hearing by avoiding activities and locations that may be exposed to loud sound.
A potential limitation is that because maximum decibel levels are limited by some devices, you may not be able to measure sounds over 90 dB. The decibel meter app is a good auxiliary option for most uses but is not recommended if you need to measure very high noise levels.
Best decibel meter app to measure decibels online
Sound Level Meter 
Available on Google Play
A sound level meter is one of the best sound meter app for android. This app shows the decibel values by measuring the environmental noise and displays the measured dB values in various forms. You can experience the measured decibel values in a tidy graphic design with a high frame using this app. Sound level meter app indicates decibel by gauge. It displays all min/avg/max decibels values and can calibrate decibel for each device.
Decibel X
Available on iTunes  & Google Play
Decibel X is one of the very few sound meter apps on the market having highly reliable, pre-calibrated, accurate and easily portable dBA measurements. It got a rating of 4.6 by its users. The app displays Current, Average/Leq, and Max values with the both nice and clear digital and analog layout with a standard measurement range from 30 to 130 dBA. Each record can be exported as a PNG graph or CSV text via sharing services.
Sound Meter
Available on  Google Play
It shows decibel values in various forms like green, yellow and red indicators by measure the environmental noise for safety. With smart sound meter app, you can experience orderly graphic design with a high frame. This app is a good auxiliary option for most uses. Google play provides it with 4.7 rating. But we will not recommend if you need to measure very high noise levels.
dB Volume Meter
Available on iTunes
Created for iPhone so you can find it on iTunes. It will basically measure audio volume in the environment around you. This app shows the approximate decibel level, or Sound Pressure Level (SPL), wherever you and your smartphone are located. It is a free app with a 4.6 rating from iTunes users. People those operating heavy machinery or explosive devices which is over 90 dB should rely on a professional SPL meter.
Sound meter pro
Available on  Google Play
It is an android app which is provided with a 4.4 rating by its users. It uses your Android's microphone to measure levels of noise or sound pressure levels. And displays measured data in dB with reference to generally known noise or displays the noise data on easy to read graph for the last 30 seconds of app use.
Noise hunter
Available on iTunes 
It visualizes the sources of sound and defines the positions of the sources. The app transforms each iPhone, iPod Touch or iPad into a high-quality measuring device featuring a lot of practice-oriented functions. It is a paid app with 4+ rating from the users. This app is using beamforming technology to define the sound sources measured by multi microphones array.
Too noisy pro
Available on iTunes  and Google Play
It available for the iPhone and Android. The app got 4 point rating from iTunes users and 3.6 rating from Android users. This is a fun app that children may enjoy and respond to. It's a real blessing to any adult who needs to control the levels of noise of a group of children. Teachers can use this to keep watch on the sound levels in the classrooms and control the noise level. The user can adjust the sensitivity of the app accordingly and it is a paid app.
NIOSH Sound Level Meter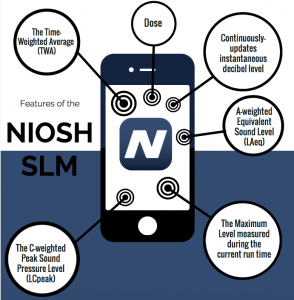 Available on iTunes
Developed by the National Institute for Occupational Safety and Health (NIOSH), this app is exclusive to iPhone and is a useful tool for anyone working in noisy environments. The app underwent extensive laboratory testing in order to meet the approved criteria for sound measurement, within 2dB of a type 1 sound meter). If used with a calibrated external microphone, the app has proven to work within 1dB of the type 1 sound meter.
Key benefits of NIOSH Sound Level Meter App
Raises workers awareness.
Enables workers to make informed decisions about potential hazards.
Serves as a research tool to collect noise exposure data.
Promotes better hearing health and prevention measures.
Noise pollution is much worse for you than you think. In 2016, 54.5% of the world's population lived in cities. By 2030, it will cross 60%. Noise pollution can be found anywhere, but it is especially bad in cities.
Start using any of the sound monitoring equipment to measure loud sound around you. Try to protect your ears & be healthy. If you think, your hearing had been already affected, try visiting our hearing clinic to have your hearing tested.