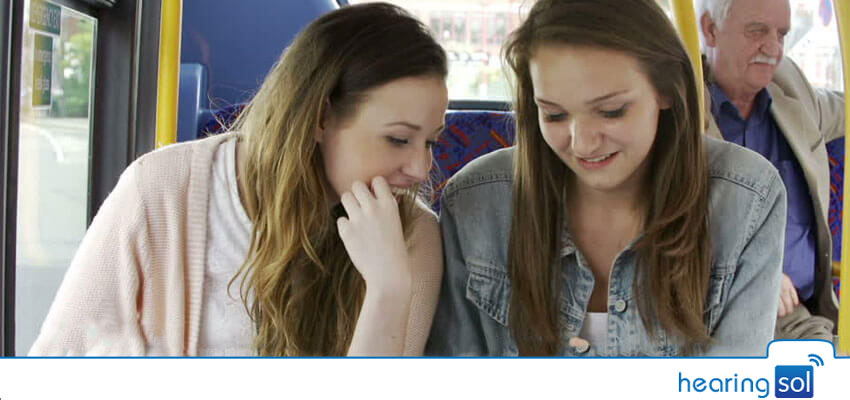 Traveling is an important part of our lives. It may be generally a fun activity, however, it will be a bit more difficult for those with deafness and hearing aids. Because the alone Travelling Hearing Loss person is not comfortable sometimes.
Follow the given tips to keep your travel stress-free and your hearing aids well-maintained. You may travel by train, bus, plane, or any other automobile.
You can purchase the latest hearing aids at a fair price through HearingSol, If you need any assistance or you have a query regarding Travelling With a Hearing Loss, feel free to call us at +91-9899437202. We are always here to help you.
Kindly check some things i.e. ear protection, extra batteries, and chargers. Always have a backup plan ready in case of an emergency.
You may book travel assistance for a better traveling experience. Don't be afraid to ask for help.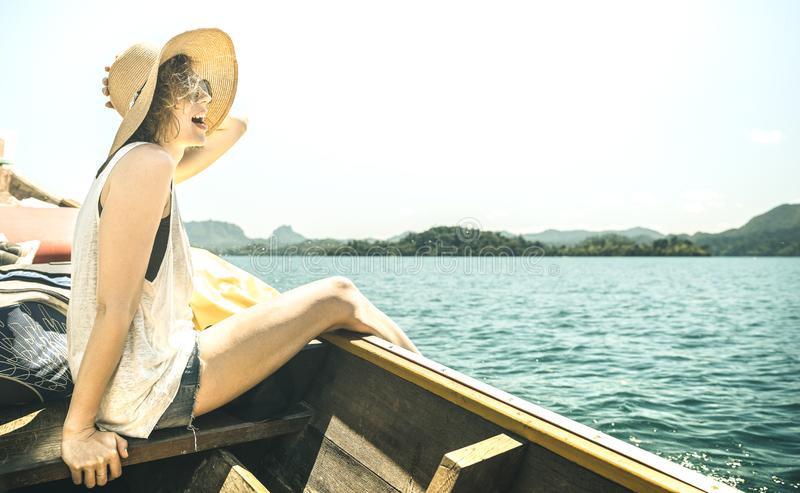 ---
Before You Go To Travelling Hearing Loss
1. Check your stuff: Check your packing twice. Don't forget a cleaning kit and a protective waterproof travel case. And bring extra hearing aid including batteries.
2. Take an appointment with audiologist: Before leaving for the tour, take a checkup with your audiologist. Make sure your hearing aids are as prepared for your trip as you are. At your stay ask about assistive listening devices.
3. Reservations: Identify all your important emails and tickets. Before booking a hotel, ask about better-hearing accommodations or ADA compliance kits.
List of some common problem during travel with hearing loss:
Communication problem with other people.
Unable to understand announcements clearly in flights.
Getting a problem to use a public telephone or mobile phone.
Difficulty in making a reservation.
Difficult to understand another language like museum lecture, live performance, tour guide, etc.
Less accommodation for hearing loss patients
---
Tips For A Stress-Free Traveling And Hearing Aid Maintenance
There are many traveling facilities for deaf people. So before booking, concern with some agent who specializes in working with hearing loss travelers.
Choose your tour destination carefully. Check about the activities available at that place. Even check its population, nightlife, and average traffic.
Take care of your hearing aids properly. Put your machine in a safe spot at night so that you can find it easily including batteries. Also, take some backup batteries.
Make a do's and don'ts list. And check your packing bag twice before leaving. Check for hearing machine, batteries, charger, ticket, etc. If your going for a long tour then take some hearing aid backup.
When you travel from one place to another then remember to clean your hearing aids because different places have different atmospheric conditions. So, maybe some bacterias have gathered in your machine.
Inform the flight attendant that you are hearing-impaired so that they can communicate in a suitable way. Notify someone to alert you when they get an announcement or use the alert button for help.
Do your research about hotels providing any facility for deaf people or not. ADA should be available in all inns, hotels, and lodging for you to enjoy the tension-free vacation.
Do not be afraid to ask for assistance from fellow travelers—most of them are willing to offer help.
---
Tip To Save Hearing Loss While Flying
When booking a flight, always sign up for flight change alerts via text or email. If some other person does bookings for you, follow up with the airline to make sure you receive updated info by phone or email.
Try to book a front seat, wherever the flight crew will realize you and communicate with you if required.
Notify the flight workers and flight crew of your communication desires and raise them to allow you to grasp if there square measure any travel changes. Let your hearing technology be in place. Hearing aids and cochlear implants do not have to be removed before going through the airport scanners.
Airlines restrict deaf and hard of hearing persons from sitting in exit row seats for safety reasons.
Check Luggage Scanner
X-ray machine
Walk-through Metal Detector
---
Tips While Travelling By Different Means Of Transport
Traveling when you have hearing loss can be challenging, but that is no reason to miss out on discovering new locales. Follow the tips to have a safe and rewarding adventure of the ear.
If you are traveling by train and the stops are not audible, ask a fellow passenger to let you know when your destination is called out.
Also, notify any staff for your communication requirements so they can inform you of any safety announcements.
While waiting to board the train, make sure to let a gate apprehend that you have got deafness just in case of changes, delays, or cancellations.
If you are traveling alone, consider telling someone that you have hearing loss in case of any public announcements.
Consider the use of ALDs – Trains can be very noisy!
If you are traveling by plane, the area unit bound things that you do will form your expertise easier.
It may be helpful to tell airfield employees and flight attendants that you are an area unit deaf or onerous of hearing straightaway, therefore employees will communicate with you effectively.
Conjointly allow them to recognize what communication methodology you like. It's conjointly an honest plan to register to flight modification alerts through email or text message.
Several airlines have their own apps that you can install on your phone to remain up to the point together with your flight.
If traveling alone, inform your seat partner that you just have a hearing disorder in the event of emergency announcements.
Inform the tender – Gate announcements – Emergency announcements.
Contemplate the use of ALDs.
Check for your equipment before deplaning
---
Tips For Staying In A Hotel Or Resort
When you book a hotel check there should be a signal alert indoor. Confirm about the ADA kit before reservation.
If you forget to take an alarm-clock then confirm there should be a visual alarm kit available.
If you are travel internationally always take a backup of your hearing aids. And you need an outlet converter to charge your rechargeable batteries.
Ask for emailed confirmations of all reservations and carry all important folders with you.
---
What To Pack
Assume you lost your bag or you lost something then what do you need to keep in with your hearing aid. Put these items in your carry-on:
1. Extra CI Equipment
The Charger (for an outlet and for the car), batteries, the alternative of the power options
Cables, ear hooks, headpieces, spare processor
2. Extra HA Equipment
Batteries, charger (if using rechargeable batteries)
Earmold blower
Cleaning tools for wax
3. Drying System
Zip-lock plastic bags
Water-resistant hat or cap, padded pouch
A printed copy of your hearing aid settings or map if you will be going for a long time
Phone number of your manufacturer's Customer Care/Service
Paper and Pen in case your HA or CI isn't working
You can purchase the latest hearing aids at a fair price through HearingSol, If you need any assistance or you have a query regarding Travelling With a Hearing Loss, feel free to call us at +91-9899437202. We are always here to help you.

Happy Travelling!!!!!!
---
Read More About Your Safe Hearing: