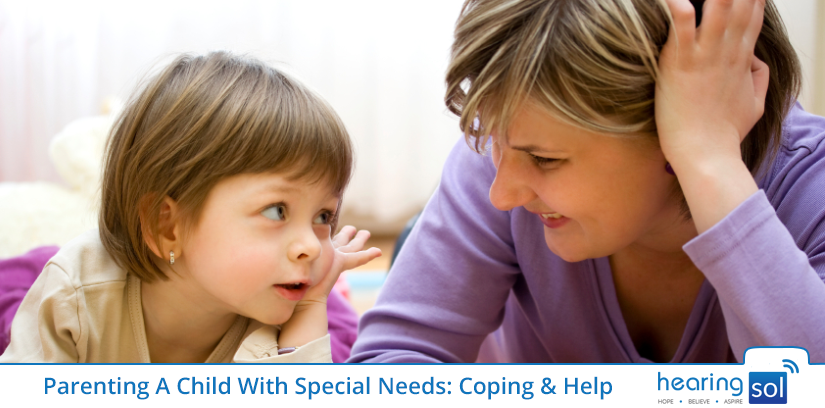 For any parents having a special child born with a disability is a lifelong pain and adjustment. For them, it is just like an unexpected thing in their lives. Most of the parents don't know How to parenting a child with special needs?
The parents of the disabled child are always worries about their future and needs. When parents of challenged kids get news about child disabilities they disbelief and face anxiety, fear, and loss of their hope.
You can purchase the latest hearing aids at a fair price through HearingSol, If you have any query regarding challenged kids, feel free to call us at +91-9899437202. We are always here to help you.
Raising children with disabilities is three times more expensive, but parents often lack financial and business support. Special needs children want so much attention, love, and care from there parents.
---
Specialized Childcare (SSC) For Special Children
Children with special physical, medical, behavioral, or developmental needs are denoted as a special child. They require day to day help and support to manage their personal development.
There are many childcare specialists who provide developmental needs to the children for their mental and physical growth.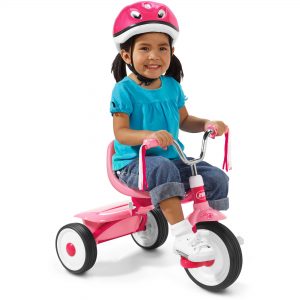 Every parent's main concern while searching for a "child care specialist" is that they want someone who provides their child with genuine love and care.
But when it comes to the developmental needs of a specialized child, the concern of the parent doubles. It's because this time, the child requires more than love and care.
The needs are different as well as more in number. The caretaker needs to be experienced and someone who is ready to adapt and understand the challenges of working with them.
---
Tips For Parenting A Child With Special Needs
The demands of parenting a child with special needs have a definite impact on parents. It is clear that due to challenged kids parents cause stress and it affects the whole family.
If some parents suffering from this problem we all should help parents with a disabled child.
Here are some useful tips for support for parents of a disabled child. So, do not think of yourself alone.
Tell him for a diagnosis and give hope for his child.
Learn more about your child's condition.
Encourage disabled child parents to ask questions and help them in expressing emotions.
Tell them about available resources to assist the child.
Suggest parents increase participation to help challenged kids in learning and developing skills.
Avoid comparing your child with other children.
Gather information about your child's diagnosis like from hospital, university, and government websites.
Enjoy time with your child, without focusing on their additional needs.
---
Types Of Disabilities In Kids
As we all know that there are some common children with disabilities they all need special attention and proper treatments. So parenting a child with special needs helps to overcome these different disabilities.
Let us consider the types of common disabilities in children.
Autism: It is a developmental disability. That affects verbal and also non-verbal communication and social interaction.
Deaf-blindness: It is a hearing and visual impairments. This combination causes severe communication, developmental and educational problems.
Deafness: A deaf child and their parents face various problems in their social lives.
Developmental Delay: This delay is founded in different areas such as physical development, cognitive development, communication, social or emotional development, and adaptive or behavioral development.
Emotional Disturbance: They have an emotional disturbance in normal circumstances.
Hearing Impairments: a child has permanent and fluctuating hearing loss.
Intellectual Disability: Defects in adaptive behavior during the developmental period.
Multiple disabilities: Some child has more than one disability which includes intellectual disability or blindness, intellectual disability or orthopedic impairment, and many others.
Orthopedic Impairment: Caused due to congenital anomalies and affect kid's educational performance.
Specific Learning Disability: A child gets a problem in some specific learning ability such as using languages, speaking, and writing.
Speech or Language Impairment: It is a communication problem such as stuttering.
Traumatic Brain Injury: Injury to the brain caused by an external factor.
Visual Impairment: Visually impaired children and their parents face various problems and take special education.
---
Tips For Working With Disabled Children
As the population of special children grows more and more all persons like a teacher, coaches, music teacher, librarian, and many more persons are finding themselves working with these children for the first time.
But it's very hard to work with these childhood disabilities special children because they are highly expert in their own working but they do not have knowledge about disabilities. In such conditions parenting a child with special needs may difficult.
The thing is that how you work with this special child lets you learn some tips for parenting a child with special needs.
Interaction: The biggest mistake is that most of the time Adult do not interact with disabled children.
Observe: Most of the time disabled children need some special care and more observation.
Use common sense: How you talk with this child and understand their conversation is the big issue for that you have to use some sense to communicate with them.
Be Flexible: Some adults say that they will not change the way they do things. But it affects child behavior.
Be consistent: To work with disabled children, it is very important to be more consistent with them.
Be positive: A positive attitude is the single most important quality for every person and especially for those who work with the children with special needs.
---
How To Support A Child With Learning Difficulties In School?
Has your kid been recently diagnosed with a learning impairment? or Do you worry a lot about how they will cope with school? and How you can help them with a learning disability during parenting a child with special needs?
Some specific learning difficulties like dyslexia, dysgraphia, and dyscalculia can make difficult to learn. And sometimes it is very impossible to achieve good and the same results.
Many of them facing a problem with reading and writing and their condition goes undiagnosed.
In that case, they need support in order to be successful in their academic studies. While every special child has their own unique style to learn.
Here are some tips for teaching students with learning disabilities.
Build your child confidence: Every child wants to feel good and confident about himself. Children need to feel important and competent.
Break learning into small steps: Small steps help to learn quickly and understand the study materials.
Treat the children as intelligent: Treat the children that they are best and intelligent in all its help to motivate them.
Share your own experience: It will help you a strengthening bond with your child, so it is more likely that they will open up about your feelings.
Use diagrams and pictures for learning: In this manner of learning, they will easily take up their studies.
Give some Extra time to learn things: It's very important to give more time to your child to catch the things.
---
How Do You Treat A Disabled Child?
It can be a shocking change for parents of kids with disabilities. You need to make adjustments to reconsider your plans and parenting a child with special needs to give your child the best life possible.
Here's how to become a wonderful guardian or how you treat with them, get support, and help your child.
Give yourself to understand and time to adjust: Give time to understand all the things and set your mind.
Research your child disability: Reading ability will help you more to understand your physical disabilities in children.
Give attention and talk face to face: Your kid needs special attention from you for better understanding.
Speak a little slower than others: As they are disabled they cannot catch your words you have to speak a little slower or in a sign language.
Have polite behavior with them: They have a very unconscious mind.
Use short sentences to talk with them: Leave a pause between sentences because it takes time to understand.
---
Support For Parents With Learning Disabilities
How to help a child with a learning disability? Always remember that the way you treat and respond to challenges has a big impact on your children.
A good attitude can not solve problems related to disability, but it can give your child the hope and confidence that things can be better and they will eventually succeed. Then support for parents of a disabled child.
Enjoy time with your child
Establish a routine
Give individual attention
Be polite with your child and try to understand them
Have confidence with your ability
Be an advocate of your child
Take full responsibility for your child education
Find the way your child learns the things
Be positive and take care of your self too
---
What Can Parents Do?
Most of the family start fell OK about their additional special needs children. They cannot always tell when someone has a disability. In that case, you need to respond kindly, not judgmentally.
If the child seems to be struggling, ask "How can I help?" or "What do you need?"
Do not make assumptions about a child's potential on a label.
It is not at all kind to say like – at least it is not cancer.
And please do not stare, just don't.
Keep in mind that your child's disability is not your fault, and no one can cope with it alone. Embrace your child for who they are, try to avoid feelings of anger or guilt. Look for help from others who have cleared these same obstacles. For any query or issue related to hearing give us a call on our toll-free number +91-9899437202.