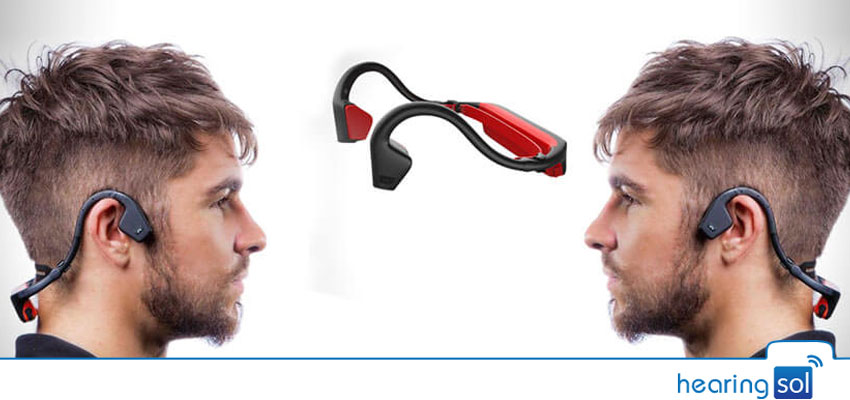 Bone conduction headphones are present for quite a long years. It serves as a useful tool to help people who are suffering from any kind of hearing disability.
The person named Beethoven discovered bone conduction who also was hearing impaired. He also used bone conduction for listening to music.
In this article, we will tell you 5 best bone conduction headphones and all related facts.
You can purchase the latest hearing aids at a fair price through HearingSol, If you need any assistance or you have a query regarding Bone Conduction Headphones or Hearing Loss, feel free to call us at +91-9899437202. We are always here to help you.
---
Bone Conduction Technology
Technology has given us many blessings such as bone conduction headphones. It is the medical hearing device useful for the people suffering from hearing loss.
It contains a small titanium implant or sound processor. Transmitting sound by direct conduction through facial bones and head towards the inner ear is its major use. It is designed to depict our body's natural ability to transmit sound.
The bone conduction mechanism helps in sound transmission in the form of vibration to the inner ear effectively by passing through the middle ear.
At the time of either recording or playback, different sounds appear in one's ears. Since the skull controls minor frequencies better than air, a number of people recognize their own voices to be lower than others do.
In other words, we can say that Bone conduction is a type of conduction which helps in transmitting sounds through the bones of the outer and middle ear to the inner ear directly.
A person with a normal hearing or with impaired hearing both can use the transmission of bone conduction. It implants bypass difficulties to the outer and middle ear.
4 Major Industries Benefited From Bone Conduction Technology
Hearing Aid Users: From 1977, more than ten thousand patients were switched to the bone conduction device known as BAHA(Bone Anchored Hearing Aids). These headphones can be used when you are wearing a hearing machine.
Military Communication: The first early adopters of bone conduction technology were the military. They implemented behind-the-ear style headsets in order to communicate on the battlefield.
Sports Headphones: For many years, whatever was inbuilt in the hearing healthcare industry, is now being utilized in the music media industry. This is a new way to listen to music.
Scuba Diving: Bone conduction technology is totally useful and in fact quite amazing to be used underwater. Casio was the first person who used this technology in scuba diving with the help of the Logosease device.
---
How Does Bone Conduction Hearing Devices Work?
We use our ears as well as bones for hearing(known as bone-conducted or bone-transmitted) and eardrums(known as ear-conducted or ear-transmitted).
Mostly we hear the sound by eardrums only. The eardrum is a thin, coin-shaped membrane that separates the external ear from the middle ear.
The function of the eardrum is to transmit sound from air to ossicles present inside the middle ear. The oval window in the fluid-filled cochlea is also known as the inner ear.
At last, we can completely convert it and amplify vibration in the air to the vibration in the fluid.
With the help of the eardrums, we convert sound waves into vibrations and transmit them to the cochlea. However, sometimes vibrations directly reach the inner ear neglecting your eardrums.
After all, this is the one way through which we can hear our own voice. A similar process is applicable to a whale for hearing.
In other words, we can say that clicking the sound processor onto the implant, picks up the sound waves rapidly in just like the conventional hearing aids.
It will transform them into sound vibrations. They transmit through your skull bone, neglecting the outer and middle ear.
We must be thankful to technology for creating this direct connection between the sound processors and the bone through the implant solution.
Benefits Of Using Bone Conduction Headphones
They can help you hear better even if you are in a crowded or noisy situation.
These headphones allow you to localize sound. It helps many people in improving their speech and understanding.
Hearing with bone conduction results in a natural sound with less feedback as compared with the conventional hearing aids.
Leave the ear canal open for some comfort. It helps in reducing the difficulty caused by chronic ear infections or allergies.
If you have lost your hearing from one side then a bone implant works by transmitting the sound. It is done via the skull bone from the deaf side to the functioning inner ear on the hearing side. Transformation of this sound gives you 360 degree sound alertness.
In most of the cases, the hearing loss occurs due to damage to our eardrums. But bone conduction doesn't use eardrums.
Those who suffered from hearing problems would be able to hear clearly with the help of bone conduction.
With the use of bone conduction, you can experience followings things such as:
You will experience the ultimate sound effect with less distortion & feedback.
Recover 360 degree sound perceptions.
Sound beyond anything blocking your ear canal or any feeling of weight from hearing aid on your ear.
Try it once before you go ahead with the surgery.
Get a proven, clinically tested, and chronicle hearing solution.
Helpful in reducing complications from allergies or any chronic ear infections.
Who Are Really Benefitted With These Devices?
Bone conduction is most helpful for people who are  suffering from these problems:
---
Top 5 Bone Conduction Headphones For Hearing Loss
The hearing aid market is focused on various hearing loss issues, whether it is mild or moderate. The styles of hearing aids always change as per current trends and technologies.
They are good at performance, fancy in design so that you may feel nice after wearing them.
The gadgets with earphones which not only took all the audio sounds and send them into the inner ear in an increasing manner so that the affected ear could understand it more clearly.
We have searched all the latest hearing devices for the year 2018 and make the list of these top bone conduction headphones.
Their reviews and ratings are good. Take a look at below table and make your choice as per your budget, affordability & necessity:
| | |
| --- | --- |
| Name | Description |
| Aftershokz TREKZ Titanium Open-Ear Bluetooth Headphone | It is very lightweight and extremely comfortable. Aftershokz is a well-reputed bone conduction headphone manufacturing company as they recently represented the wireless version of their previously popular wired headphone. |
| Marsboy Bone Conduction Wireless Sports Bluetooth Stereo Headphones | Adjustable headband for tight and comfortable wearing. Don't worry about falling off the headset. It's universally compatible. |
| Oannao Bone Conduction Headphones | This product is easily affordable and can be available anywhere. You will not only found it good experienced in working but also have great features. |
| G-Fire Fifth Gen Bone Conduction Bluetooth Headset | It is wireless bone conduction that utilizes Bluetooth to stream audio through your cheekbone to your inner ear. |
| Aftershokz bluez 2S Wireless Bone Conduction Headphones | It's similar to the Trekz titanium. It has thicker neckband on the backside for support. It's also very lightweight. |
---
Bone Conduction Headphones Reviews
1. Aftershokz TREKZ Titanium Open-Ear Bluetooth Headphone
These headphones are very comfortable in use and were conducted with magical features as having the best budget. You must get irritated with the old fashion earbuds and the headphones.
The effects of the headphones completely get pressure on the heads and your ears may get tired while using an earbud for a long time.
For getting rid of these situations, there is alternative technology developed known as the AfterShokz Bone Conduction Headphone.
These headphones are cool in design and the good for the use. These headphones are wireless and designed as a safe component from the earbuds and the different earphones technologies.
And they try to give a high-quality sound right through the cheekbones so that you are able to hear a clear quality of sounds. It not only gives you the music but it will give you the quality of speech or talk with someone.
Advantages
Light-weighted
Sweatproof
Multi-pairing
Very comfortable
Disadvantages
Sometimes single paired
Must affect your vibration on your ears
Sound quality will not be clear
2. Marsboy Bone Conduction Wireless Sports Bluetooth Stereo Headphones
Marsboy Bone Conduction Wireless Sports Bluetooth Stereo Headphones
Marsboy was the first bone conduction headphone that came with a pair of earplugs. It fits at the back of the headband that adds a little bit of weight and pressure on the ears.
Though it's not noticeable when you are sitting around the house or walking around. But during any activity, it comes into the picture.
Marsboy comes among the top two or three in terms of the currently available headphones. They're not only open-fit but also have a lightweight feeling as the above headphone.
Overall it has a very high-quality build. It is definitely recommended for those who are looking for bone conduction headphones.
Advantages
Super easy for pairing
Clear sound quality
Fits perfectly
Fast and secure
Disadvantages
The battery fitted in the back of the headband adds a little weight to the ears.
Unsuitable for long-time wearing.
3. Oannao Bone Conduction Headphones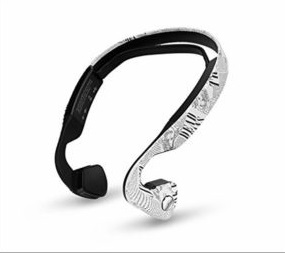 Nowadays this type of headphone is best selling headphones in the market. This product is easily affordable and can be available anywhere.
You will not only found it good experienced in working but also have great features. It is very cheapest in the market than the other brands.
You must not be confused about the working procedure because it comes with the working module which gives you every information.
Oannao Bone conduction is very complex in design but very comfortable, lightweight, and flexible headband. You will not feel any pressure on your head while wearing it for a very large time.
Advantages
Wireless
Flexible
Bluetooth 4.0
Comfortable
Disadvantages
Unreliable performance
Range is limited
The microphone does work in windy weather
4. G-Fire Fifth Gen Bone Conduction Bluetooth Headset

Finally, we have the best fifth-generation headphones set and that is G-Fire! Do you have any interest in sports and gym?
Then there are the most preferable headsets. Can't you imagine working out without your favorite music for your exercises? Have a look over these wonderful headsets.
Features
Water-resistant
Universal compatibility & sleek design.
Use them for hours.
Exquisite HD sound.
Advantages
Super-easy to use
One-button operation
Flexible
Portable
Disadvantages
5. Aftershokz bluez 2S Wireless Bone Conduction Headphones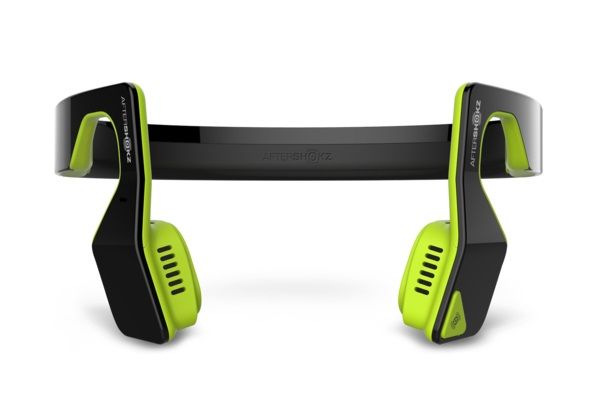 The AfterShokz Bluez 2S has been recently updated to the AfterShokz Bluez 2 model. It adds the new feature of "PremiumPitch+" technology.
The aim is to boost the bottom end in order to prevent sound leakage. There are slight changes to the external design.
Specifications
Bluetooth 3.0
Compatible profiles: A2DP, AVRCP, HSP, HFP
Frequency response: 20Hz~20KHz
Sensitivity: 100 +_ 3dB
Microphone: -40dB +_ 3dB
Wireless range: 33 ft (10m)
Battery: rechargeable lithium-ion
Continuous play: 6 hours
Standby time: 10 days
Charge in: 2 hours
Weight: 1.45 oz (41g)
Advantages
Light-weighted
Wireless and hence less bulky in nature
Comfortably fit
Disadvantages
Might not be comfortable for everyone
Expensive than others
---
Bone Conduction Headphones – Pros vs. Cons
After reading such a long article, you might end up with a question in your mind. Are bone conduction headphones good enough yet? Read this final section to know their pro vs cons. For whom they are really helpful.
PROS:
Reason 1: Conductive hearing loss is basically when the outer ear and middle ear have something wrong with them. Which doesn't allow that transmission of sound all the way into your inner ear or your cochlea? When that happens, you can't use traditional headphones to get all of that sound to go all the way through for you to hear it well. That's why bone-conduction headphones work so well. It completely bypasses the outer ear and the middle ear so you can stimulate that healthy cochlea in and of itself.
Reason 2: If you are a type of person who doesn't like having things put inside your ear, or you have sensitive ears, or you have issues with earwax; than these headphones are for you. The cool thing about conduction devices is that they don't need to have anything that goes inside of your ear canals for them to work. This is because you are not actually using your ear canal or your middle ear. You are stimulating that bone directly which can stimulate that cochlea and cause those hair cells to send that signal to your brain.
Reason 3: Another great advantage of using a pair of bone-conduction headphones is it has less chance of damaging your hearing. It causes relatively low or no damage if you hear at a very high volume for a longer period of time.
CONS:
The first one is that they can be a little bit uncomfortable. The whole concept of using bone conduction is that you can get those transducers to press hard enough into your skull in order to create a vibration that your ear can pick up and hear. The pressure is not an incredible amount of pressure. You can feel it when you are just sitting there and relaxing.
The second drawback is that they just won't function as well as an over-the-ear headphone in terms of sound quality unless you have a conductive hearing loss. If you are suffering from this, go ahead and purchase these bone conduction hearing devices. But if you have normal hearing, maybe going with a bone-conduction device doesn't make a whole lot of sense.
---
Conclusion
As we know that there are many brands available in the market. Hence, purchasing the right headphone would require a lot of information.
After looking at all the top 5 bone conduction headphones and their features, you would be able to decide which is the best model for you. You won't face any quality and durability issues with them.
You can purchase the latest hearing aids at a fair price through HearingSol, If you need any assistance or you have a query regarding Bone Conduction Headphones or Hearing Loss, feel free to call us at +91-9899437202. We are always here to help you.