Soldier who suffered hearing loss won compensation in life
Last Updated:

May 30th, 2018

Posted by:

Naksh Singhaniya

Category: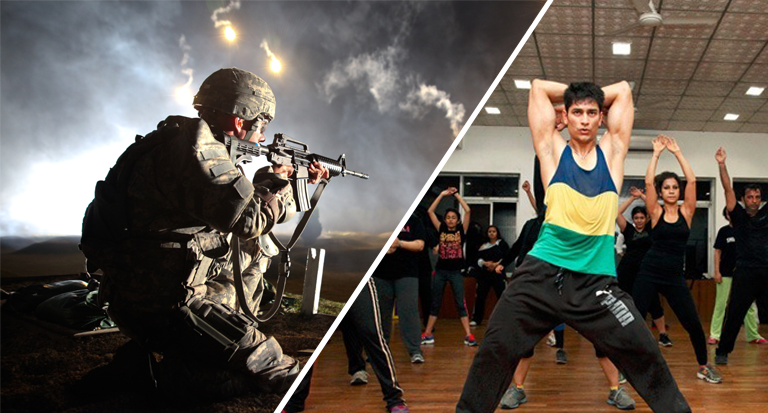 Hello friends, I am Naksh Singhaniya, I am going to tell journey of my life. I completed my master degree and selected in Indian Army at a higher position. I was very happy. And my family was enjoy a lots that i was doing some thing for India. They feel proud for me. One day received a letter. My mom asked me who send this letter beta because that time i was very socked. I told that the letter is sending by Indian Army and they mention the date of join. The date was on 22 -jan- 2013, only 2 days left for joining.
My mother was very emotional that time but trying to be strong  but she was very happy. She told me OK beta you start your packing and don't forgot anything. And my mother also helping me in my packing. The day was coming. The timing of my flight 4 p.m. My mother and my sisters was crying and i was trying to control myself with little bit tears in my eyes. Now it was time to go. I said good bye to every one and hug tightly. I stepped out from my house then suddenly my mom called me loudly with tears eyes that" call me when you reached, apna dhyan rkhna".
Now I was reached the Indian army office though i was very happy but inside myself i was feeling scared when i meet my seniors. But suddenly my scare was lost when they gave some motivational speech. i feel so lucky that i was doing something best for my country. I was fully independent and was proud of my profession but a part of my specialty. Apart from my profession I was really passionate about dancing since childhood. Dancing was my hobby but serving my country was my profession. I was really passionate about my job and loved serving my country.
When I completed 5 Year  in Indian army. One day I  was going for holiday in Canada with my Army friends and i enjoyed alot. I just love that place. Everything was going smooth in my life. But one day my life changed and I lost my hearing after an accident. That accident changed my life even i lost my job and it made my living really hard and tough. It was like someone put earmuffs over my ears, making all sound muffled and unclear. I was trying to listen every one i failed. Seems like i lost every thing and passing a day like hell for me.
Then I come back to my home and everything was changed in my life. Losing my hearing affected my family a lot; I was the only member in my family after my father who was earning. I had two younger sisters and an old mother. My life ruined and got shattered but my family always supported me and even they supported in my bad time. I started losing my interest in my hobby too which earlier use to give me peace. But my mother always motivated to continue my dancing and she pulled me back from my darkness.
Few months later, I went to hospital for my routine checkup of hearing loss test. The audiologist suggested for ear surgery. December 20, 2016 was the date when I had my operation of ears, my surgery was successful, I started wearing  hearing aid . The hearing aid enhances my hearing sensitivity at different level of frequencies and this in turn on my confidence back in me. With this my life came back to normal and I started gaining hope back in myself and start made my passion(Dancing) as a career.
I started a dancing academy, now I am settled down with my new career and at the same time my academy has become the biggest dance academy. The struggle will never diminish because your hearing will never return, so you have to increase your ability to manage with the situation that life has presented to you. Life is all about struggle and managing, we all have to learn with everything. Thanx to hearing solution hearing aid, it is so valuable to help us get back on track. So if anyone who has a problem of hearing loss then doesn't worry and don't lose your confidence, you should consult a doctor and go hearing aid center care for hearing loss test. Their expert Professionals will give you the best treatment and help to enhance your Hearing Ability.