Soldier who suffered hearing loss won compensation in life
Last Updated:

Dec 14th, 2018

Posted by:

Naksh Singhaniya

Category: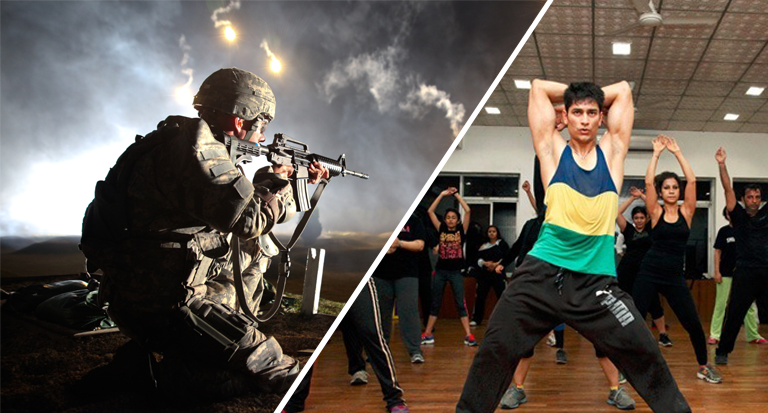 Hello friends, I am Naksh Singhaniya, I am going to share the complicated and bitter experience of my life. One day I received a letter on 20 Jan 2013. When I opened that letter it was a shocking as well as a surprising moment for me as it was joining letter. As I had been selected in the Indian Army at a higher position. I was very happy. My family was proud of me. As I was provided an opportunity to make my nation proud. The joining date was on 22 -Jan- 2013, only 2 days left for joining. Though dancing was my passion, I wanted to serve for the harmony of the nation.
Though my mother was very happy with this joining, she was too emotional and worried about this joining. But finally, I successfully convinced my family members and my mom too. I packed my bag to depart for the flight at 4 p.m. At the moment of farewell, I was unable to control myself and bid a tearful goodbye to everyone.
After reaching the Indian Army office, I met my seniors and was followed by motivational speech. I had been assigned my designations, duties, and responsibilities towards my nation. That was incredible and the most memorable moment of my life. I completed 5 years in Indian Army peacefully.
One day we planned a tour to Canada. We enjoyed a lot. During the tour, I met with an accident and lost my hearing ability. This tragedy turned my life at all. I was taken to the hearing specialists and I was diagnosed with the severe hearing loss. After hearing test, I was advised for the surgery as my eardrum had been damaged along with my inner ear cells. On 20 March 2018, surgery was performed and I was provided hearing aids for better listening.
Due to hearing loss, I lost the designation of Indian Army and shifted in the lower cadre department. As I was unfit to perform my duty as Indian Army with the dead ear. I was really depressed at that time. But my family and friends supported in these hard times. I was not happy and satisfied with the new designation. My mom consoled me and motivated to make dancing as a career as it was my childhood passion. She told me that I can still make my nation and family proud by choosing dancing as my life. Afterward, I quit my job and joined the dance academy and troops.
Though I was wearing a hearing aid, it proved to very helpful in listening to the beats and rhythmic steps of music. My hearing disability didn't resist me in becoming a good dancer due to hearing aids. As I can say that hearing aids help me to lead new version life full of music and dance. I can easily listen to the songs, music and beats and dance according to that.
Now I had started my own dance institute. This institute holds the special dance classes for deaf people. Those who want to make dance as his career whether they are suffering from hearing impairment or normal hearing people are welcome in our academy.
Life is all about ups and downs. Never give up due to hearing loss. Hearing specialists will provide you with the best treatment for your ears. Therefore, you should visit your near care center and schedule hearing exam to prevent future loss. Through treatment and hearing aids, you will able to live your normal life and fulfill all your dreams.