Hearing Loss wasn't a hurdle in my way of success..
Last Updated:

May 30th, 2018

Posted by:

Aamir

Category: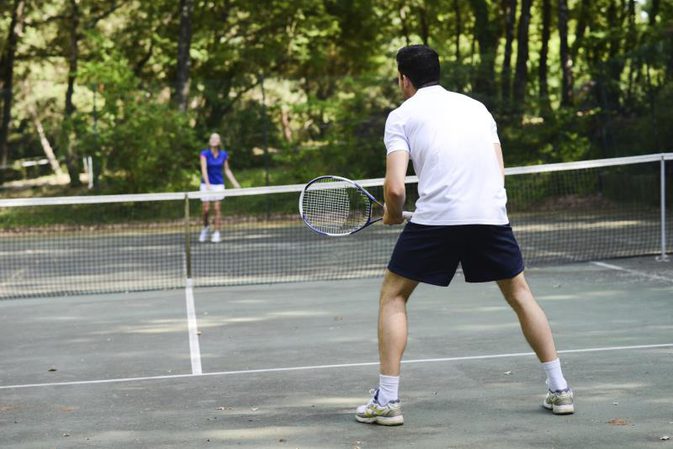 I was born profoundly deaf got diagnosed with it age of at 1, had hearing aids until 10 when I received a cochlear implant in my left ear. After completing my schooling and graduation, I've now become a professional tennis coach. I have been coaching people of all ages. I've traveled the world representing India in international deaf tennis. I've got a wife and a baby girl. At a point, it becomes important to know the life of people with hearing loss.
If I walked past you on the street, if I was served by you in a restaurant or a shop, chances are you'd have no idea. I was deaf until I told you. when I didn't consider myself as deaf because I didn't sign. Deaf by biology, not culturally or identity-wise. I didn't want to know or meet any other deaf teenagers. When I was growing up because their world wasn't the same as mine. And I come from a hearing family, my hearing wife, and daughter. I have many hearing friends, I went to a normal mainstream school. And I did well academically and was active in sports. Unless you have people with hearing loss or any deaf family member. You'd have no inkling of what it has taken for me to get to this point in life.
The hearing loss story of my life is both sad as well as inspiring. I have had to put in with my speech therapists for years, have attended numerous appointments I went to. So many times I was even pulled out of class to do extra audio-verbal therapy work. When all I wanted to do was be part of the class and be with my friends.
My mother had to put in a lot of effort to make sure I got the environment. I needed at home and at school. When she had two other children to look after and a career of her own.
It was not easy to hang out with my hearing friends, try to understand group discussions with multiple speakers. When I can only lipread one person at a time. It was embarrassing at home at times when I had to ask my siblings to explain. What was being said in conversations, movies, TV shows which they were enjoying without having troubles?
Even after being an adult, I have to say "Excuse me" when someone is talking. And I can't read their lips clearly, I worry about meeting strangers and not be able to understand them.
Despite this all, I am one of the lucky ones. When I came from a well-off middle-class family who was totally supportive of me. Then I had a mother who was an extraordinary lawyer. I had access to top speech therapists and audiologists all over the world. I went to schools where teachers and principals were kind and helpful. Many others have not been so lucky.
I am fortunate, happy and blessed to be living the life I am right now. All thanks to my supportive family. Never just never let any deaf person in your family feel left out or feel any different.