Hearing Loss wasn't a hurdle in my way of success..
Last Updated:

Dec 15th, 2018

Posted by:

Aamir

Category: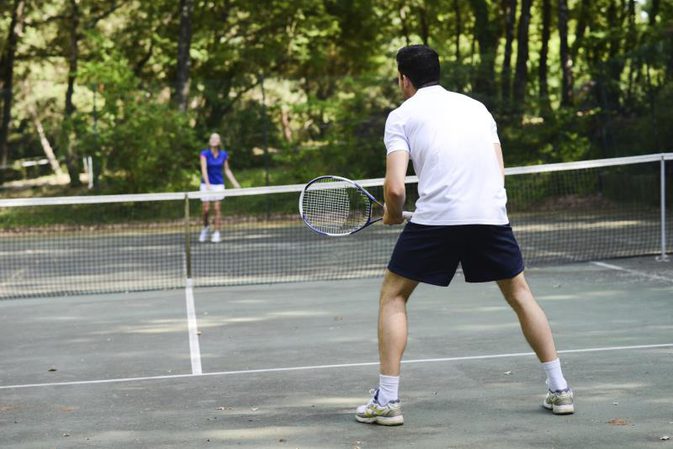 Hey guys! Today I am going to tell you my own journey of life. You can say that the journey of my hearing loss period. Sense organs are beautiful gifts God give to us to feel and perceive the world. But some of them are not lucky enough to have all the sense organs. And I was one of them. Still, I didn't give up and lived my life with honor and pride.
I was profoundly deaf by birth. At the age of 1, I underwent cochlear implant surgery and hearing aids were provided to me. After completing my school and graduation I have now become a professional tennis coach. I've traveled the world representing India in international deaf tennis. I am living happily with my wife and my daughter. But the life of the people with hearing disability is not easy and smooth. You will come to know this fact after reading my life journey.
Though I was deaf by birth, I didn't consider myself deaf and never underestimated in front of my disability and always tried to lead my life like you. My wife is also deaf and my some of the friends are also suffering from hearing loss. But we never considered deafness in our identity. Yes, we have hearing loss, but we are brave enough to fight with this disability.
I went to a normal mainstream school and did well in academics as well as active in sports. I have had to put in with my speech therapists for years, have attended numerous appointments I went to. So many times I had to go out of class to do extra audio-verbal therapy work. When all I wanted to be part of the class and be with my friends. My mother had to put in a lot of effort to make sure I got the environment. Though she had to look after my siblings and her career she never compromised with my needs.
It was not easy to hang out with my hearing friends, try to understand group discussions with multiple speakers. When I can only lipread one person at a time. It was embarrassing at home at times when I had to ask my siblings to explain What was being said in conversations in movies, TV shows which they were enjoying without having troubles.
Even after being an adult, I have to say "Excuse me" when someone is talking. And I can't read their lips clearly, I worry about meeting strangers and not be able to understand them.
Despite this all, I am one of the lucky ones. When I came from a well-off middle-class family who was totally supportive of me. Then I had a mother who was an extraordinary lawyer. I had access to top speech therapists and audiologists all over the world. I went to schools where teachers and principals were kind and helpful. Many others have not been so lucky.
I am fortunate, happy and blessed with my supportive life. All thanks to my supportive family. Never let any deaf person in your family feel left out or feel any different. If this really happens, every deaf will led supportive life like me.