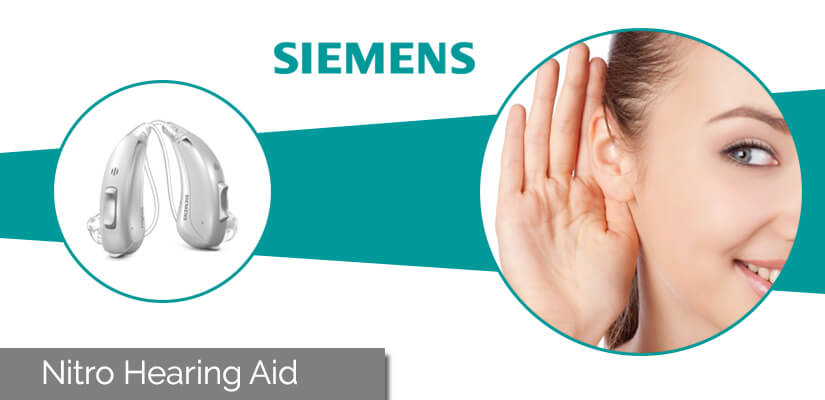 Nitro Hearing Aid provides huge power hearing for those people who loss their listening ability totally.They use microphone in their hearing instruments which improves speech understanding and listening ability in typical atmosphere. Theses device use superpower and excellent technology in their hearing instruments. They use convenient design for their hearing instruments. Nitro Hearing Aids gives outstanding quality and convenient functions to those persons which are totally dependent on their hearing instruments.
In addition, Nitro Hearing Aids gives high power to increase the speech understanding of the deaf person. Their instrument's excellent technology gives the ability to deaf persons to speech and hears with their friends, family, and colleagues easily in a typical atmosphere. Nitro Hearing Aids provides wireless connectivity facility in their instruments for listening to the music and TV.
Nitro Hearing Aids provides the various facilities:
It provides broadband output approximately 141/80 DB
It provides the wireless facility.
It provides instruments that are connected telephone mode.
It provides instruments with 17 different colors.
Its instruments are very easy in handling.
With the help of audio shoe, we can input audio.
It has huge power at a lower frequency.
It has three model which are given below-
ITC (in the ear)
ITC (in the canal)
CIC (completely in the canal)